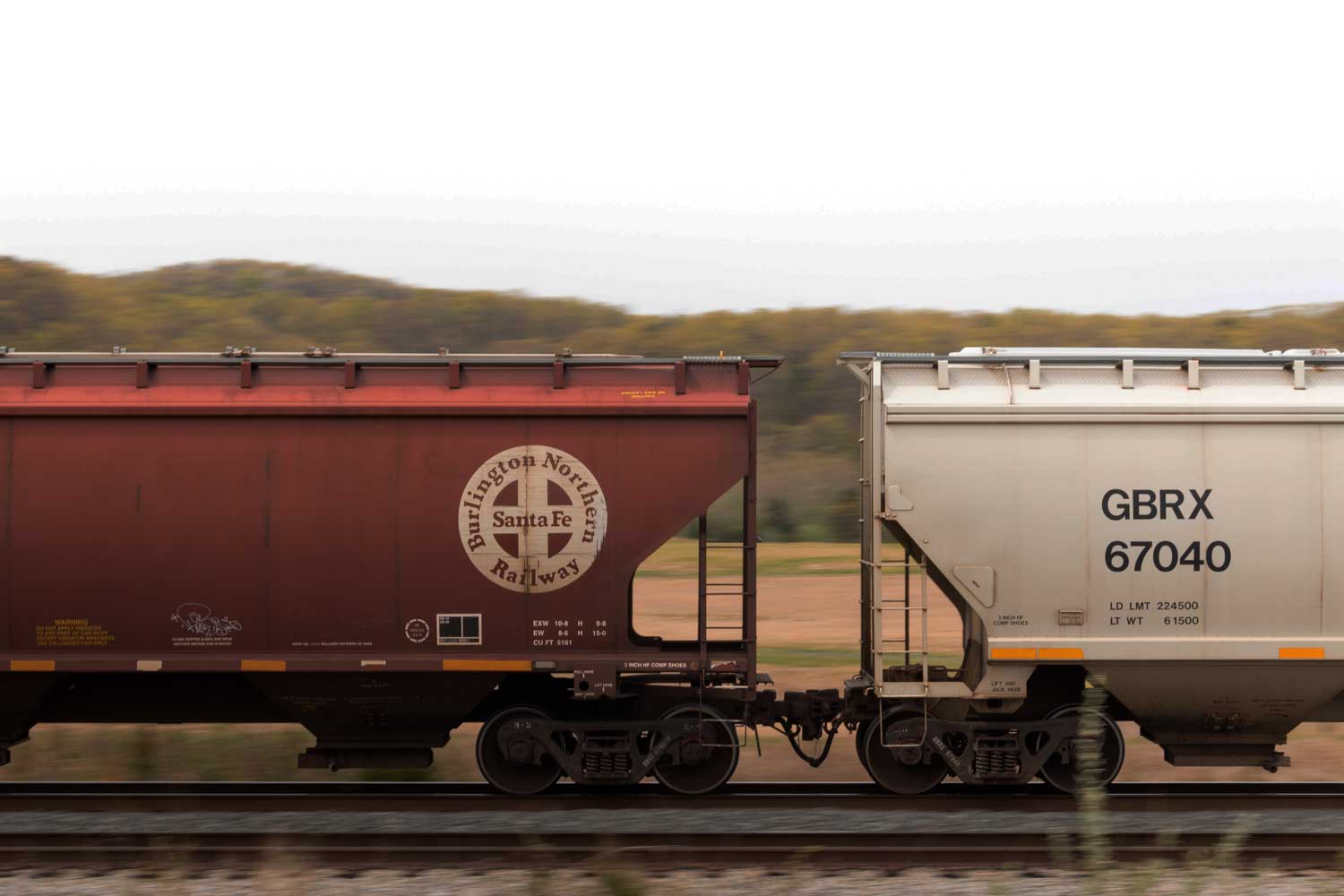 Exhibit Introduction
Morris County Exhibit: The Roads We've Traveled Since.
The establishment of railroads across Kansas throughout the 1860s and 1870s brought with it new towns, economic prosperity, and optimism. Morris County experienced the boom of numerous railway towns on four rail lines: the Rock Island line; the Missouri, Kansas and Texas (MKT); the Missouri Pacific; and the Atchison, Topeka and Santa Fe.
These towns quickly grew due to the economic opportunities offered by the railroad. Dunlap, established in 1869, was one of these towns. Augmented by the MKT and later by the migration of black settlers from the south in 1878 to the area, Dunlap grew exponentially for several years.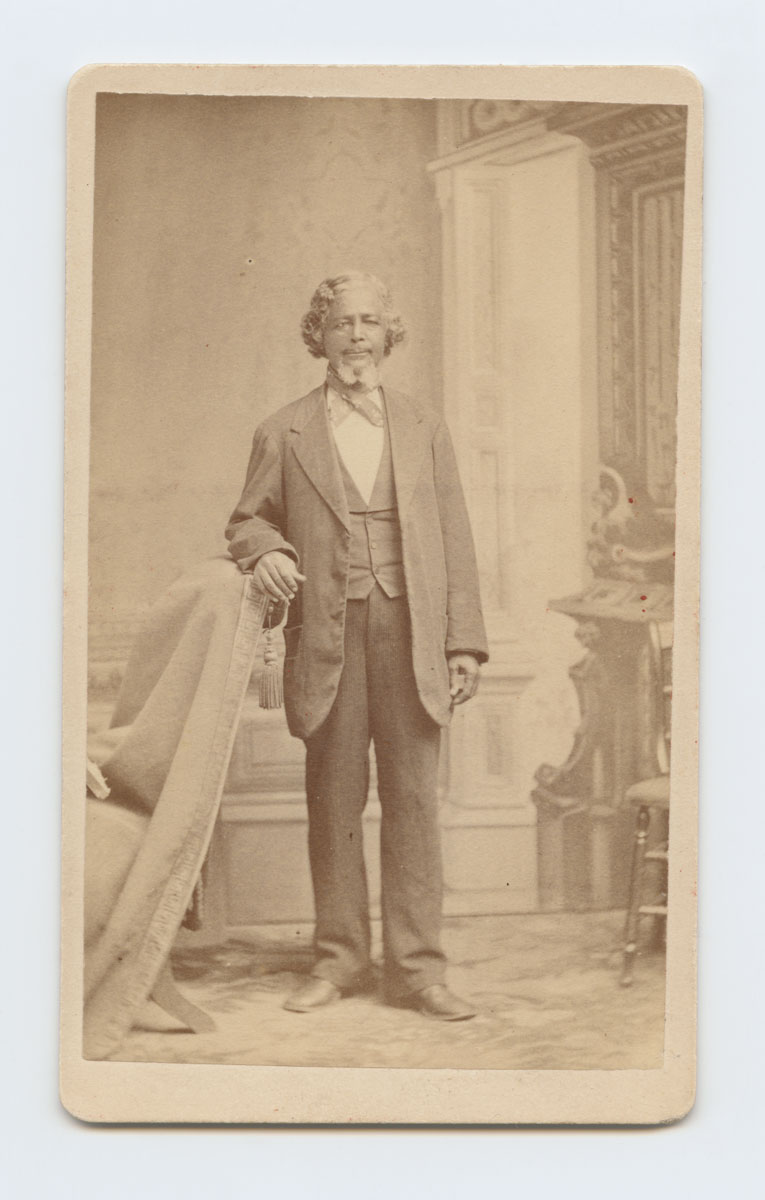 Benjamin "Pap" Singleton
Groups of black settlers, organized by Benjamin "Pap" Singleton, arrived by the hundreds, drawn by the hope of land and fair and equitable treatment.
Crossroads partner site co-director, Sharon Haun explained "What they found in Dunlap, however, was more complicated than that."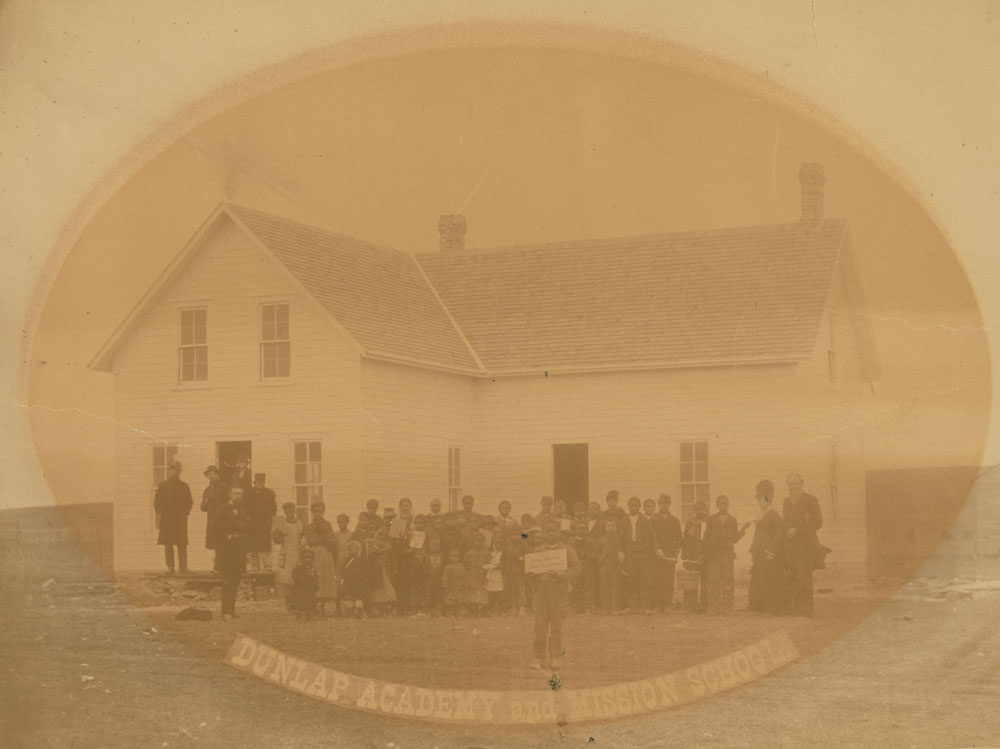 Cultural Pillars
The new black residents, who made up half of the town's population by 1890, contributed much to Dunlap's economic and social infrastructure, establishing homesteads, churches, businesses, and the Freedman's Academy, which became a cultural pillar in the community, educating both black and white residents before a high school was built.
The town's history is characterized by accounts of both racial harmony and tension, reflecting the larger racial ambivalence of the state, which has been home to a strong abolitionist movement as well as laws that disenfranchised black citizens. The railroad in many instances served as the diving line between black and white residential areas.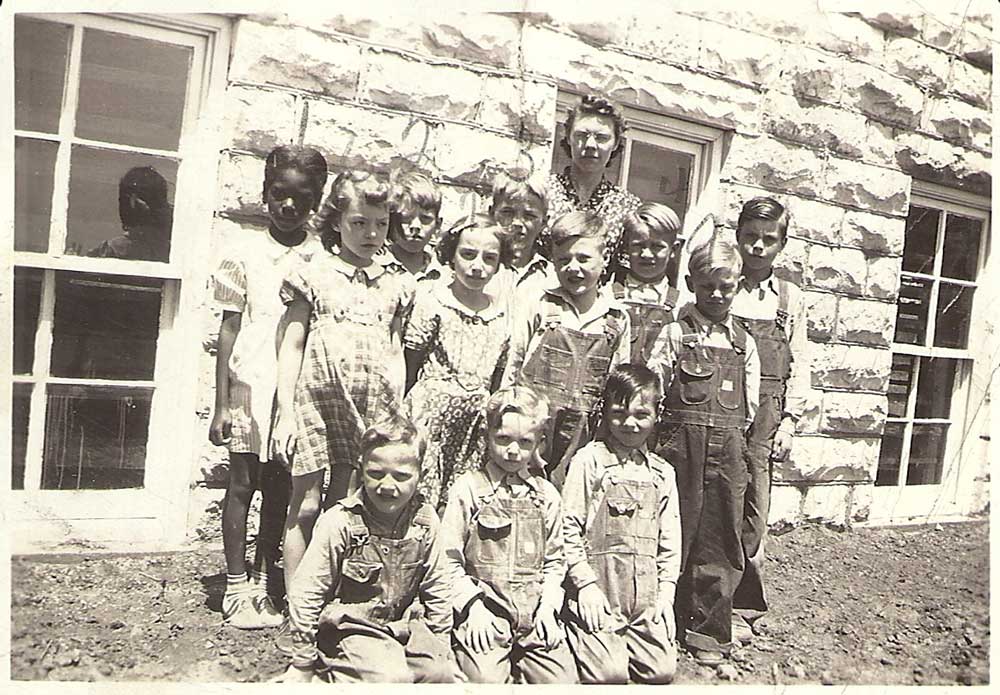 Exodus
The black population of Dunlap diminished over the course of the 20th century, due in large part to the disproportionate effects of the Great Depression on black workers. A second exodus began, this time carrying families from rural Kansas to urban centers.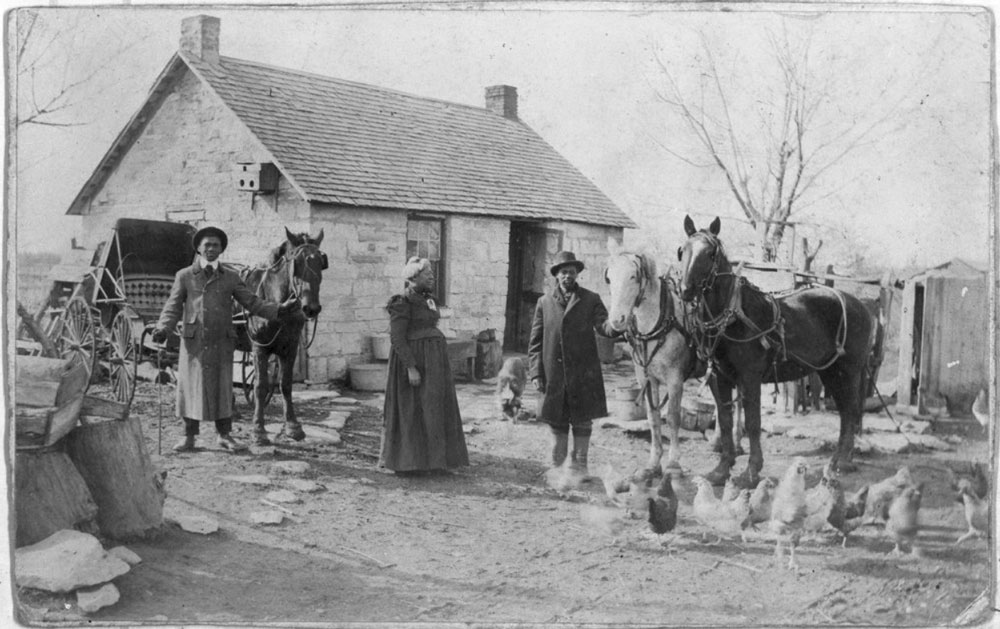 Road to a Better Life
The story of Dunlap is inseparable from the story of the American railroads, which brought new people and places into contact and produced both opportunities and obstacles. Although Dunlap was not the promised land the Exodusters had hoped to find, it was a stop on the road to a better life, and these people left behind a legacy of hope, hard work, and continual striving for equality.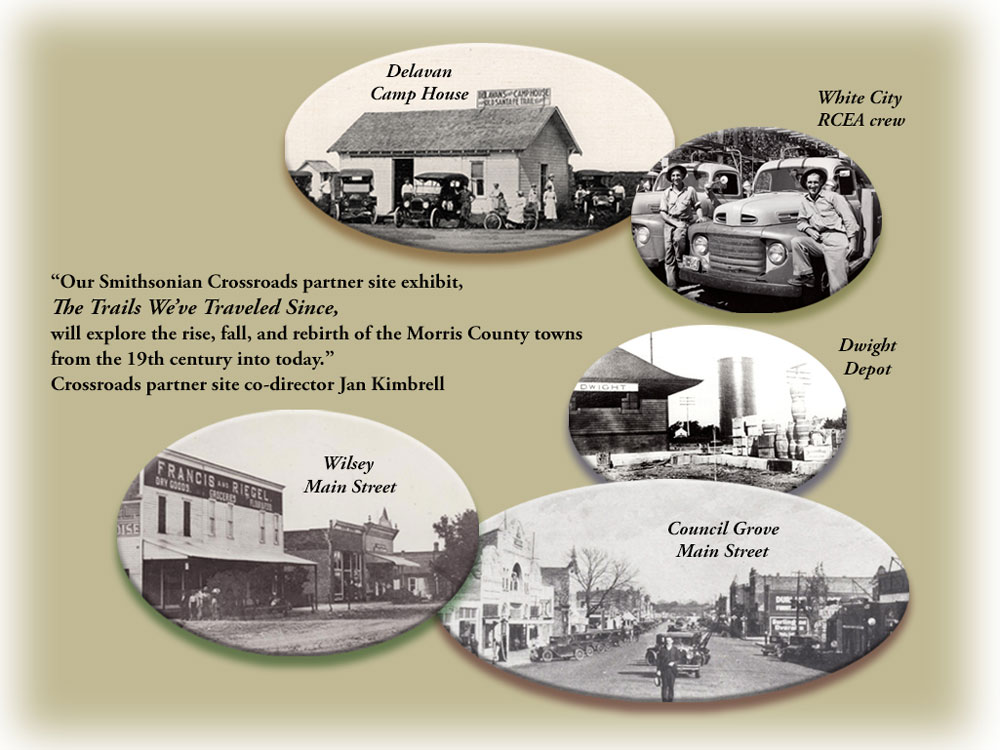 Thanks for experiencing this feature story
Morris County Exhibit: The Roads We've Traveled Since
The full exhibit is on display at
Morris County Historical Society
303 W. Main Street
Council Grove, Kansas
All photos and content are property of the Kansas State Historical Society. Please contact Humanities Kansas for more information.
Presented by: