Crossroads:
Change in Rural America
From Museum on Main Street
Crossroads: Change in Rural America sparks fresh thinking and new conversations about the future and sustainability of rural communities. Explore the themes of the Smithsonian exhibit.
Crossroads Kits
Explore Crossroads themes in the community exhibitions through guided questions and activities that you can do at home or on the go.
Listen to the Crossroads Spotify playlist:
Identity
Rural identity—so deeply rooted in the land—has profoundly shaped American identity. Family farms, country roads, and small-town Main Streets are both real and imagined places; they are crossroads of competing visions of rural life. What is your perception of rural America?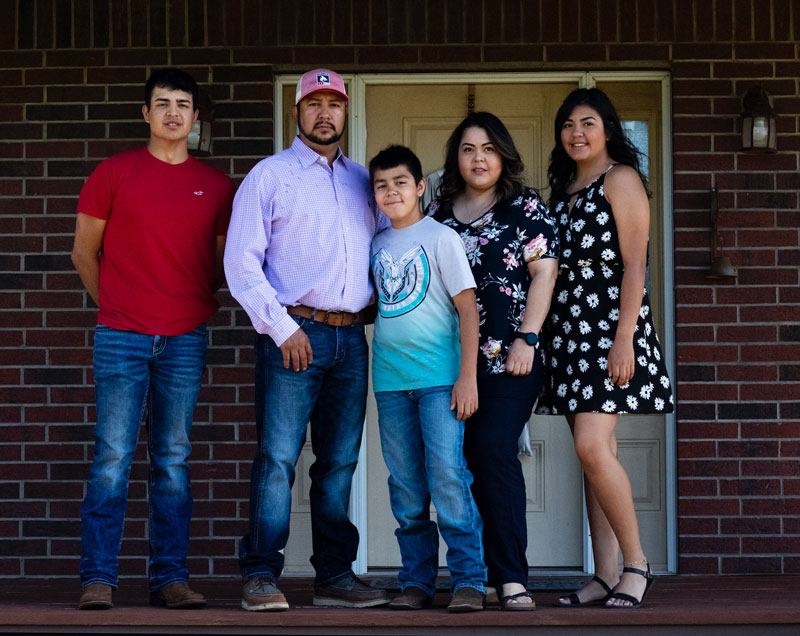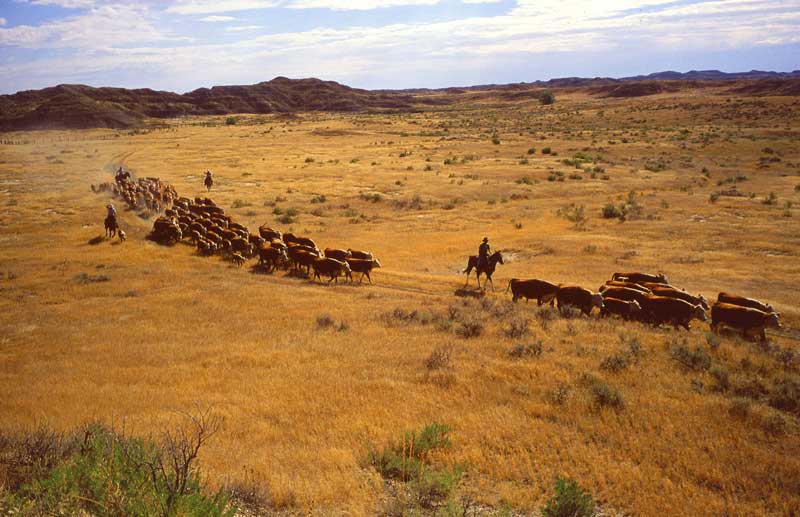 Land
Rural America's prime attraction has always been land—locations to build homes, farms, businesses, communities, and to build a sense of worth. Americans link the reality of land ownership with the ideal of independence. Private land symbolizes political influence and contribution to the local economy. A sense of place exerts a powerful, almost spiritual, hold on many rural people. Even if they leave, it draws them back, sometimes to stay. It has inspired many to work and advocate for preservation of natural lands so that others can experience their wonders.
Community
A sense of community first began to form at rural crossroads where lives intersected, and common interests merged. Rural people exchanged ideas, worked toward common goals, and built toward a common future. They built powerful, dynamic communities. But events of the 20th century changed the conditions so favorable for crossroads communities: some failed, some diminished, some found new ways to thrive.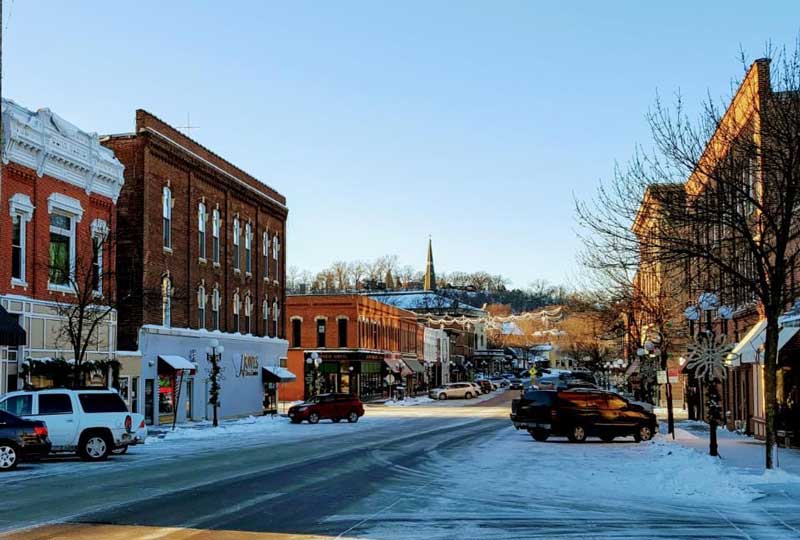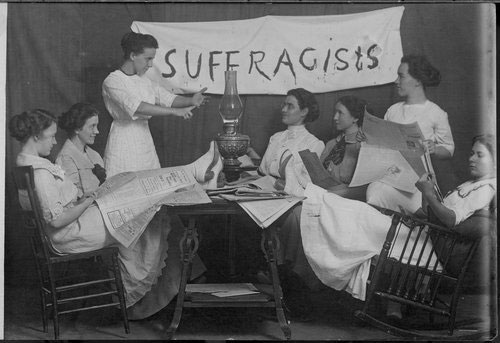 Persistence
Rural Americans believe in their communities. They work to find solutions to problems rather than abandoning the places where they live. But every community is different. And, challenges are unique in each community. To meet them, rural people have organized locally and partnered with special interest groups and state and federal agencies dedicated to rural issues. They develop strategies that fit their communities. The attractions of a country life are strong, inspiring the people to persist.
Managing Change
What happens in rural America matters to all of America. Rural America is still the primary source for our nation's food, fuel, fiber, and many critical natural resources. It is home to some of our most treasured landscapes, to thousands of species of wildlife, and ecosystems upon which all life depends. It is important for the people who live in and care for these places to survive and thrive.
All Americans who have a stake in the success of rural America will play an important role in shaping its future. Change, good or bad, is inevitable. Managing that change is crucial.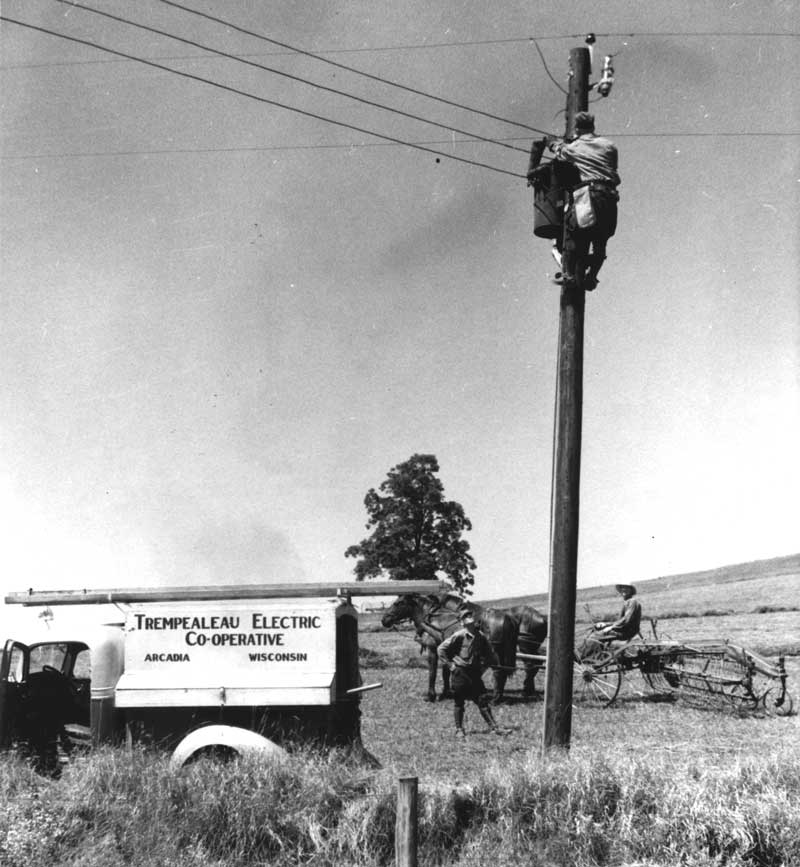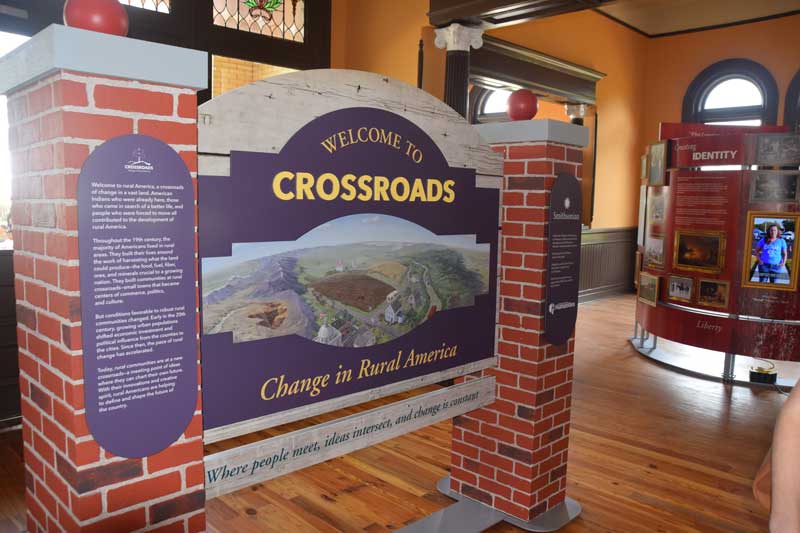 Local exhibitions, public programs, online resources, and the Smithsonian exhibition will offer food for thought as we think about what's at stake in small towns. Ultimately every community at a crossroads asks a similar question – what do we need to survive and thrive? Innovation and creativity are two ideas. What are yours? Join the conversation with local experts, historians, journalists, artists, and other facilitators and community members to talk about 21st century Kansas.