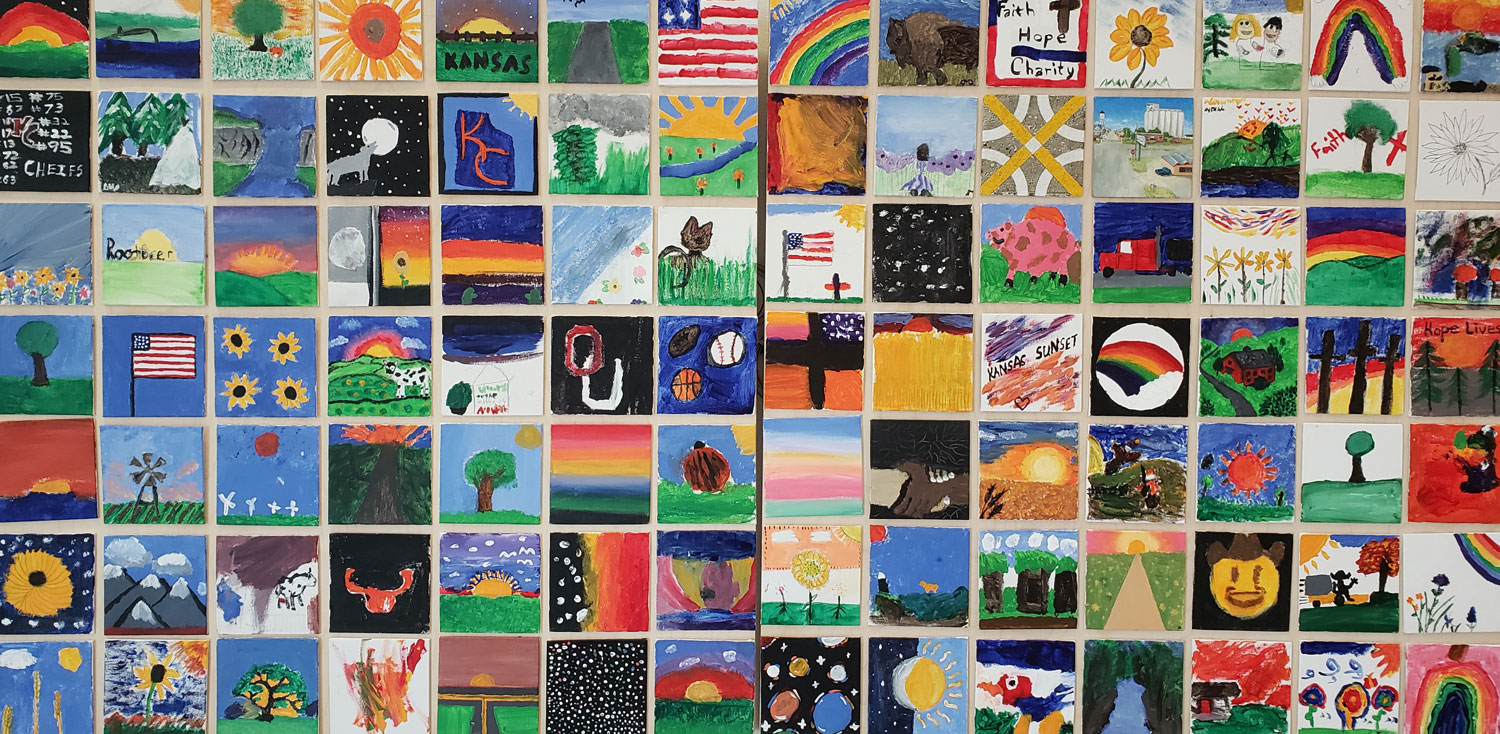 Exhibit Introduction
A New Story
It's a narrative that many residents of Greensburg are tired of hearing. After an EF5 tornado leveled the town on May 4, 2007, Greensburg was at a crossroads: They could rebuild what they had before, or they could make a radical investment in green energy. They chose the latter and became a model for environmentally friendly construction across the nation.
But that decision was made more than a decade ago. The people of Greensburg are ready to move on and define themselves by something other than their town's greatest tragedy. The town's focus, which was once designing and rebuilding a new, sustainable Greensburg, has now shifted to developing and implementing ongoing environmental, social, and economic plans for future residents.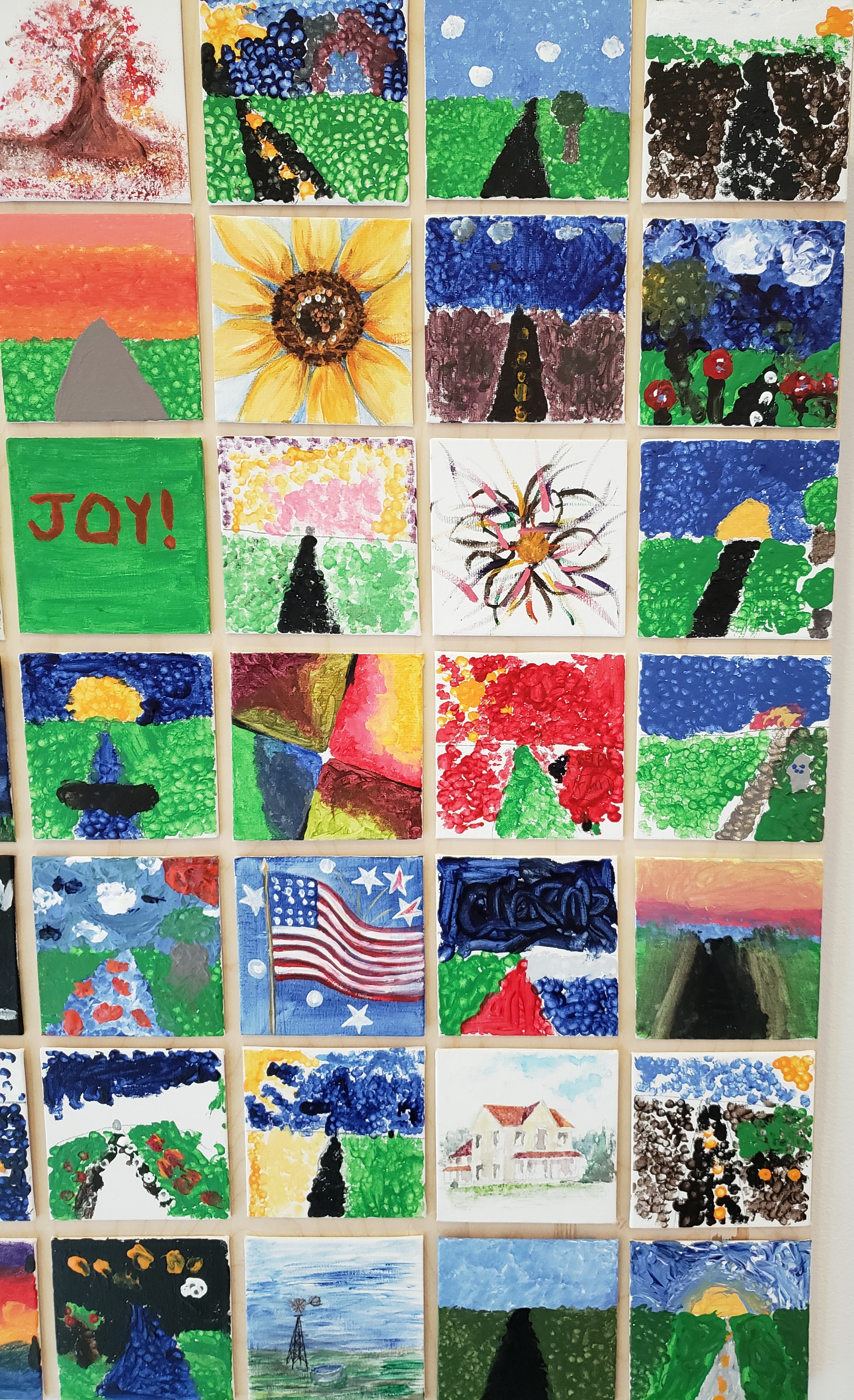 Greensburg Crossroads: Envision, Engage, and Endeavor.
Project Director, Ann Dixson, called on the citizens of Greensburg and of the surrounding areas to help with 5.4.7. Art Center's project "Greensburg Crossroads: Envision, Engage, and Endeavor." Audiences were asked to consider what images come to mind when they hear the words "rural life" and were then invited to paint them. Participants varied in age from 5 to 92 years old. A total of 343 mini canvases were collected.
Leap of Faith
When Travis Powell, now the principal of Kiowa County High School, moved to Greensburg in the summer of 2008, he was arriving just as others flooded out. It was "a leap of faith," he said, that caused him to accept a new job and move his family to a town that was still devasted a year after the tornado. And, amid the ruins, Powell saw the potential. By then, the town had committed to the green rebuilding initiative that has made it popular in the media in the years since.
During Powell's first two years as a teacher at Kiowa County High School, classes were held in FEMA trailers as the new school building was constructed. The district could have built something faster, he acknowledges, but he thinks the wait was worth it: The school has the highest possible LEED certification (Leadership in Energy and Environmental Design) and provides some of the best facilities in the state.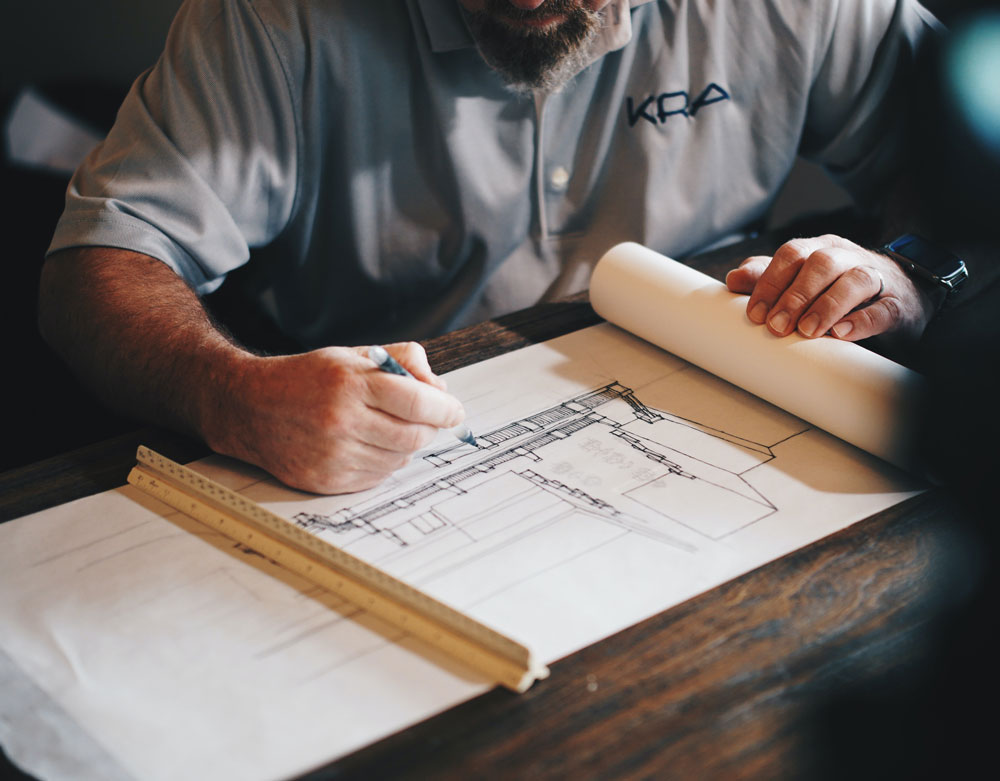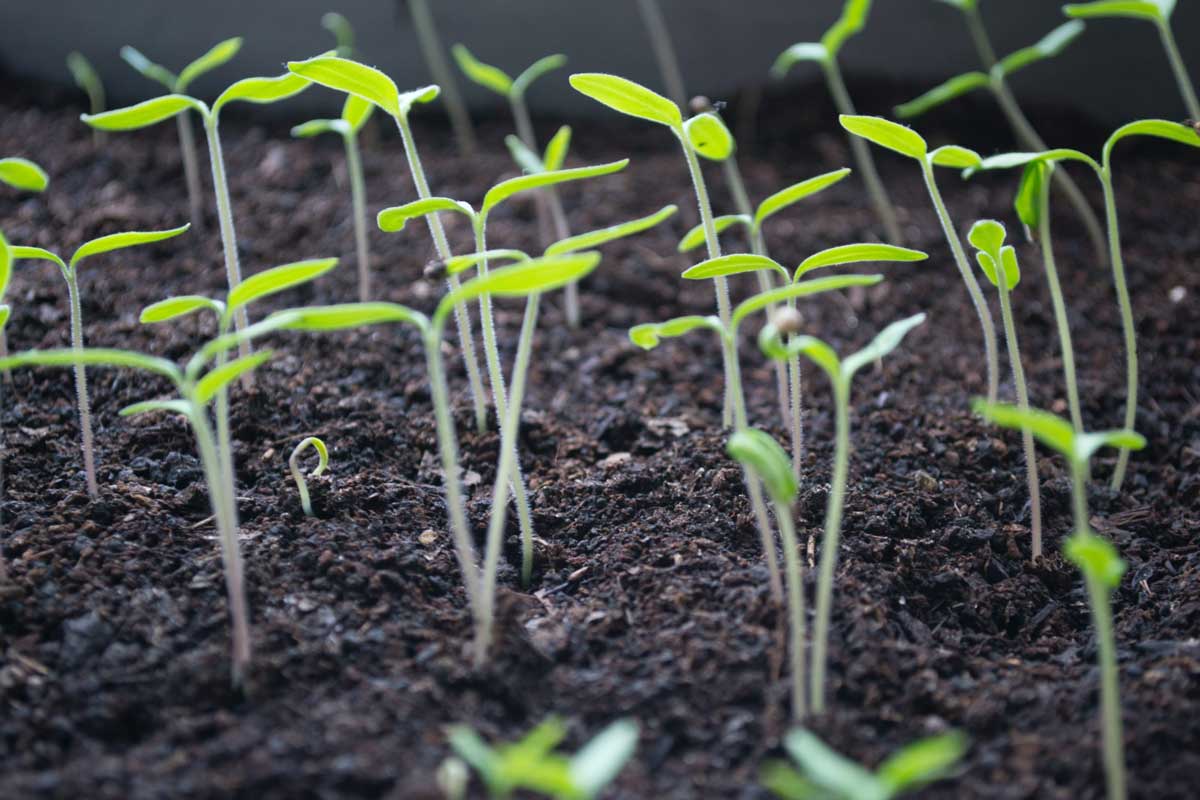 A New Narrative
But, Powell points out, the school was opened nearly ten years ago. From an outsider's perspective, the school might still seem new, but it's just a normal part of life for its students. "We can't live off the new building anymore," Powell says. "Let's not just settle for what we have been. Let's create a new narrative."
Slow, Steady Growth
That sentiment is not uncommon in Greensburg. Going green is part of the town's story, but it's not the whole story. Like other small towns in rural areas, Greensburg strives to confront new challenges posed by economic and population stagnation and the need for technological and entrepreneurial innovation. Crossroads project director, Ann Dixon explains that one way that the community is addressing these obstacles is with the recent installment of fiber-optic cables every home and business. This process has opened the door to new services, opportunities, and the ability to work remotely. The town has also seen a slow but steady influx of families who have migrated to the area from across the U.S. and Kansas.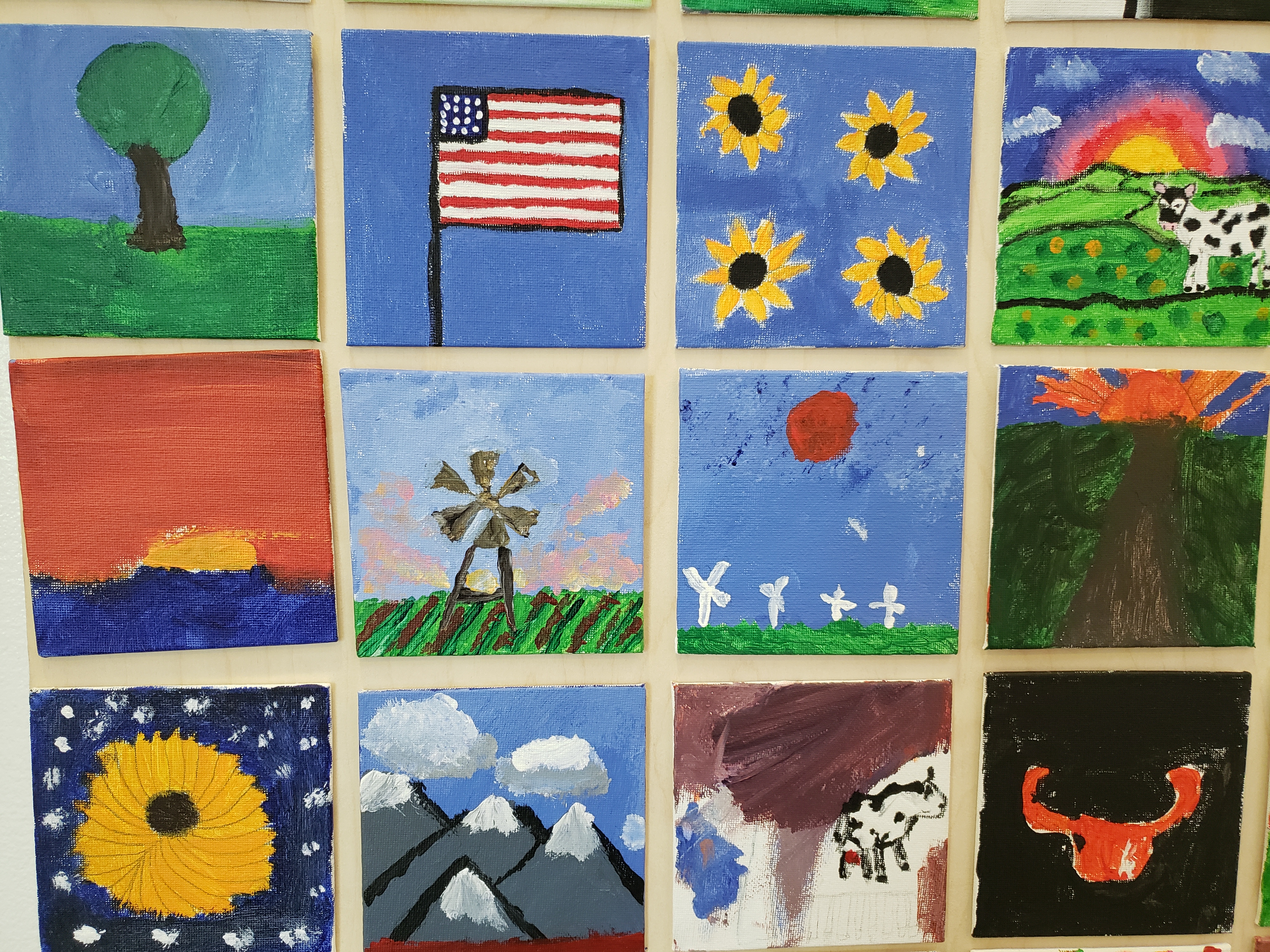 "Though we still have far to go and grow, we are not stagnant and we press on to create a welcoming environment for new residents and businesses," says Dixson. "We strive to continue to build for the future generations that will grow up to lead in this community."
Thanks for experiencing this feature story
A New Story
The full exhibit is on display at
5.4.7 Arts Center
204 W Wisconsin Ave
Greensburg, KS 67054
All photos and content are property of Humanities Kansas and the 5.4.7. Arts Center. Please contact Humanities Kansas for more information.
Presented by: