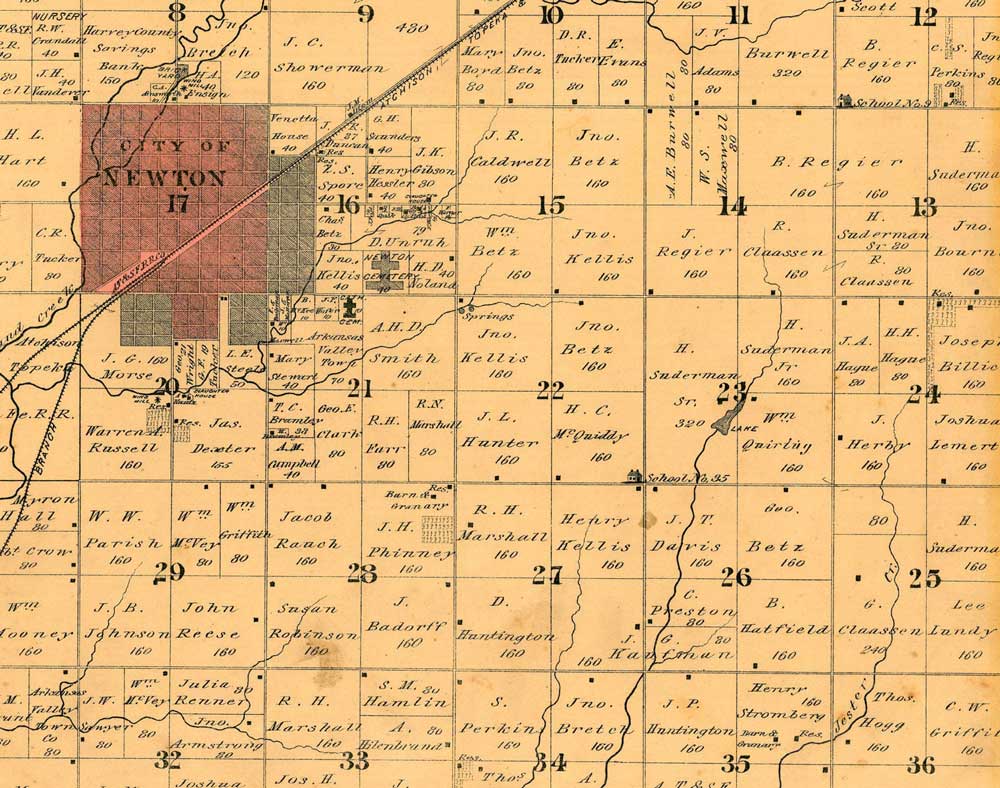 Exhibit Introduction
Of Land and People: Our Community at the Crossroads of Change
North Newton is strategically located at a historic crossroads in south central Kansas. Of Land and People: Our Community at the Crossroads of Change celebrates the land on which our museum and community is placed, honors the people who have lived and worked on it, and invites visitors to reflect on the profound changes that have occurred here.
Exhibit by Kauffman Museum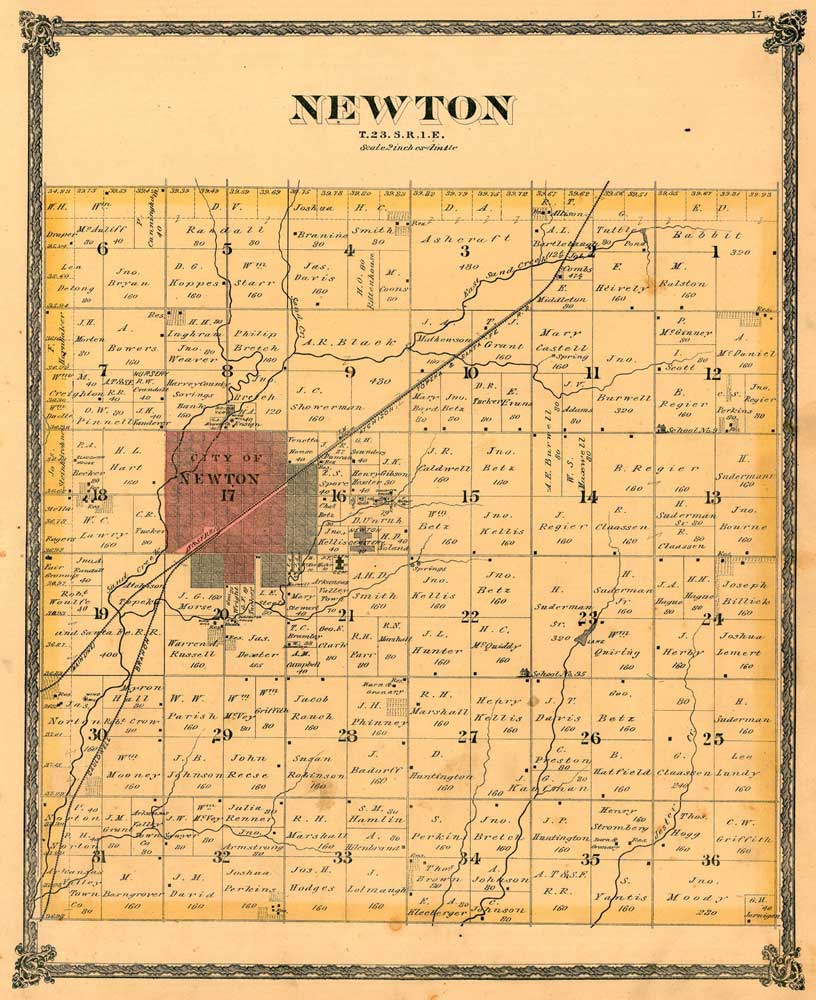 Of Land and People
Of Land and People:
introduces the story of First Kansans who hunted and traveled along Sand Creek
ponders the changes to the prairie and the enrichment to our community brought by immigrants
explores the rich legacy of trails past and present in our town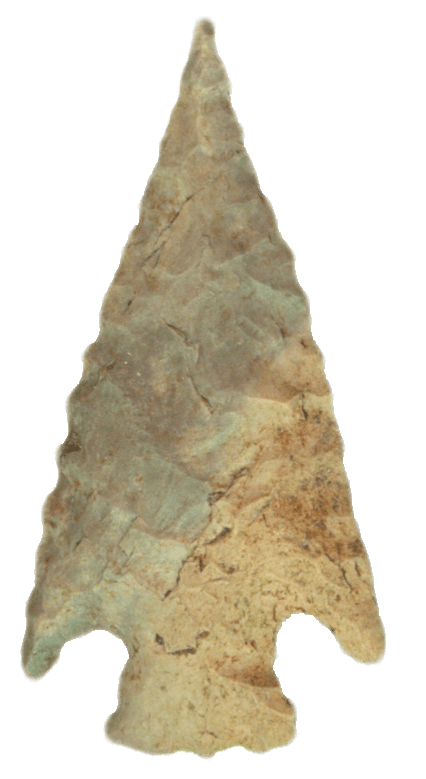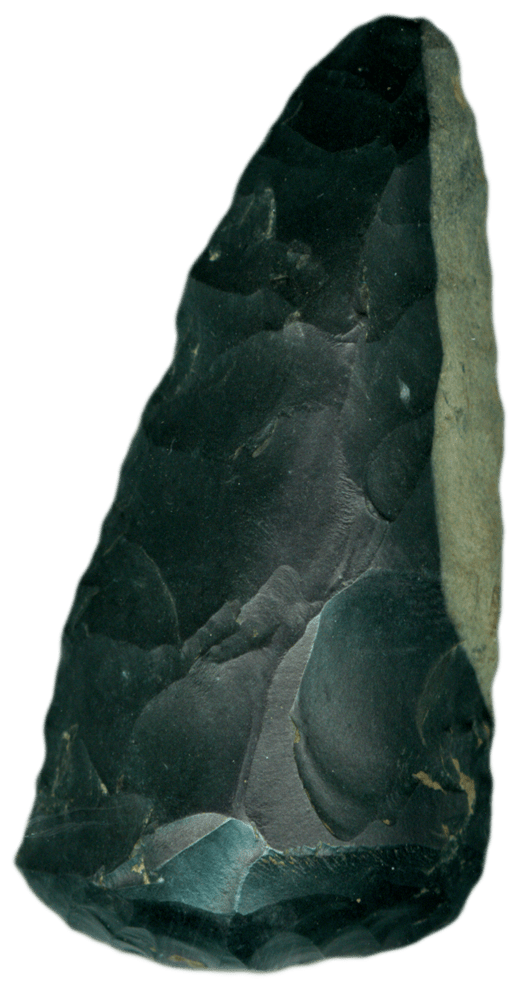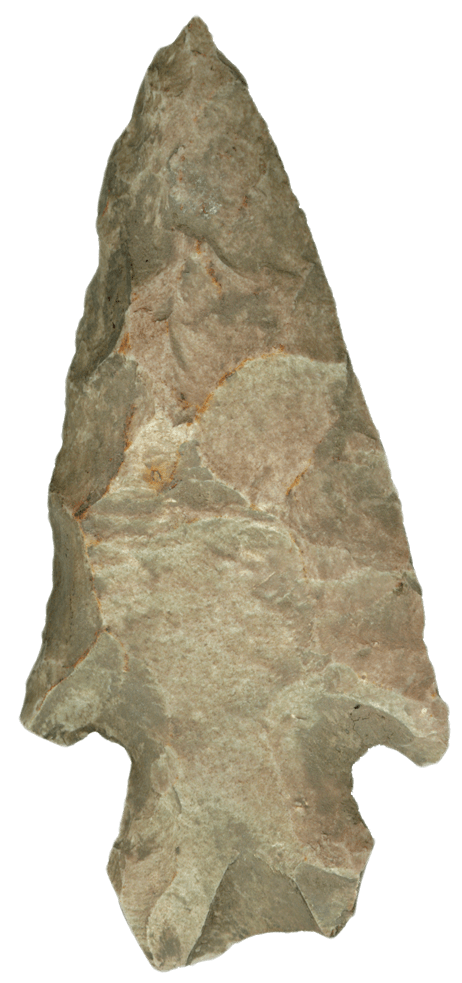 Points and scraper collected along Sand Creek Credit: Kauffman Museum
First Kansans
Ancient peoples lived in Kansas 13,500 years ago. More than 5,000 years ago they made many kinds of tools and used clay to make figures and beads. By 2,000 years ago they planted sunflowers for food and formed clay pots for cooking and storage. Over time they began to hunt with the bow and arrow and to grow squash, corn and beans. About 700 years ago, the peoples of the Great Plains began living in larger groups.
Wichita State University anthropology students have surveyed sites along Sand Creek near North Newton for evidence of First Kansans and found traces of farms and communities from almost 1,000 years ago.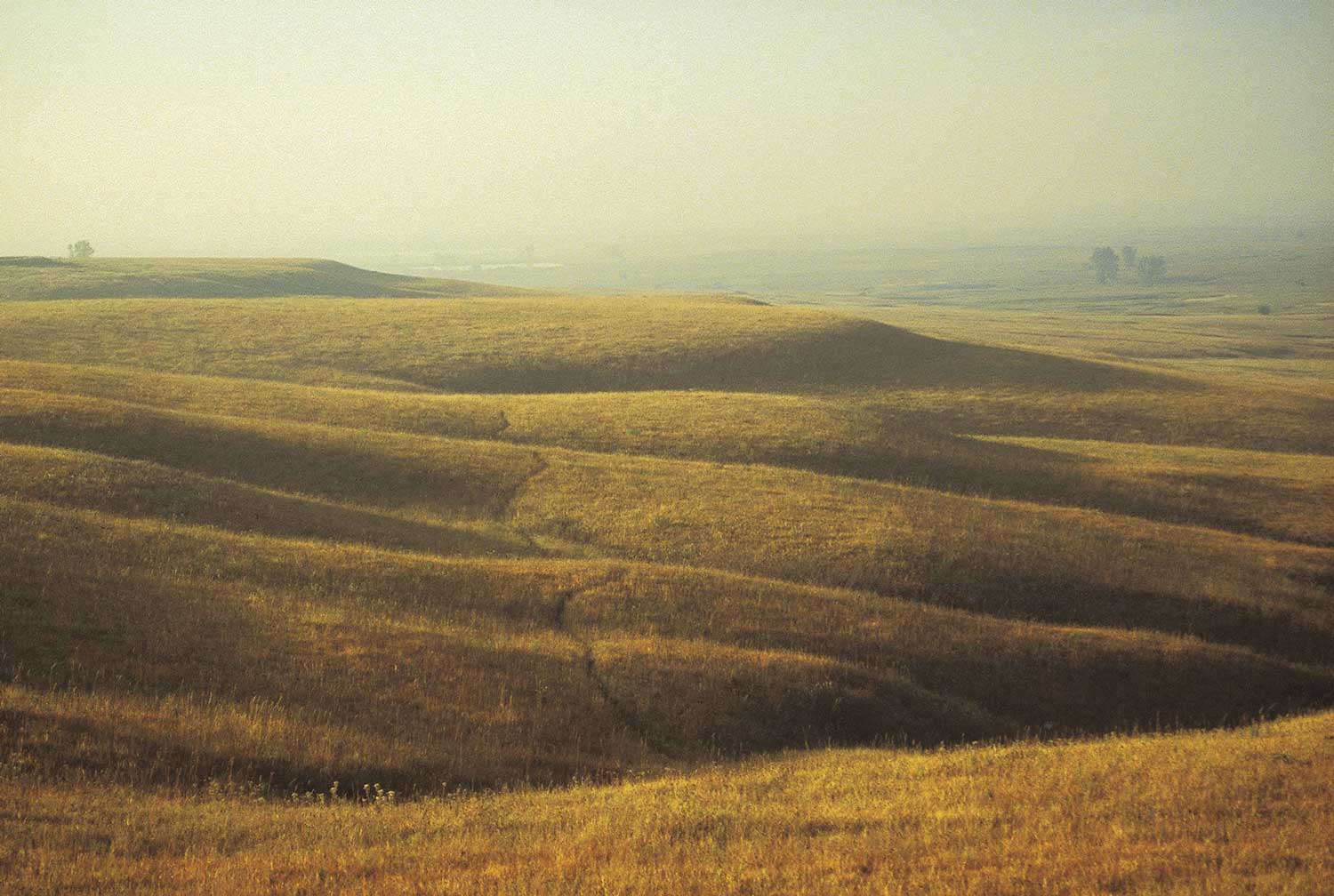 The Vanishing Prairie
Settlers in the Newton area changed the prairie by plowing the land and introducing winter wheat. Less than two percent of the original North American tall grass prairie remains—primarily in the Flint Hills east of Newton. Today farms, towns and industrial parks occupy the land where native plants once flourished.
Building a Prairie College
In 1887 German-speaking Mennonite immigrants collaborated with the local community to form the Newton College Association with the goal of establishing "a nonsectarian but religious college." They chose land north of Newton and began construction in the midst of prairie grass on a rise west of Sand Creek. Bethel College began classes in the completed main building in September 1893.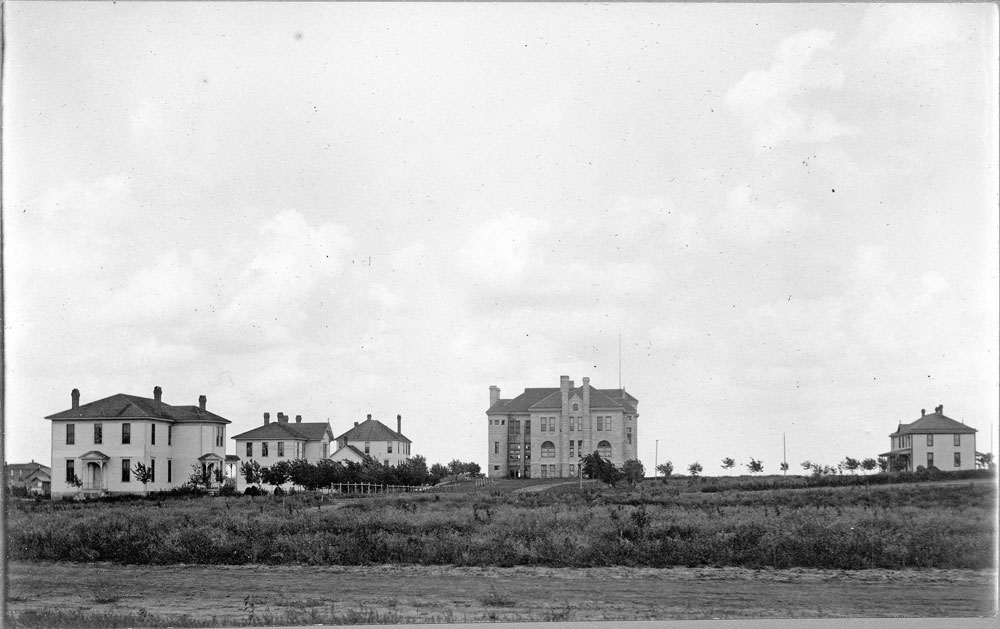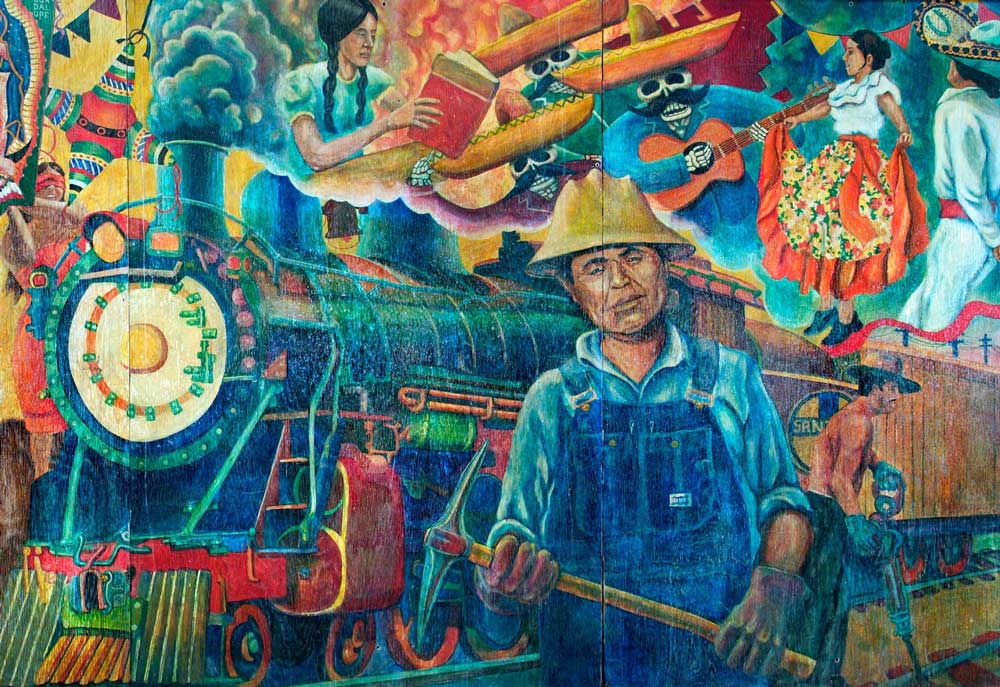 La Vida Buena-The Good Life
Railroad companies sought workers to build and maintain the rail system crisscrossing the prairies. Men from Mexico came north in search of economic opportunity and relief from revolutionary strife. In Newton they settled their families in the Santa Fe railroad housing along the tracks and christened their new neighborhood El Ranchito.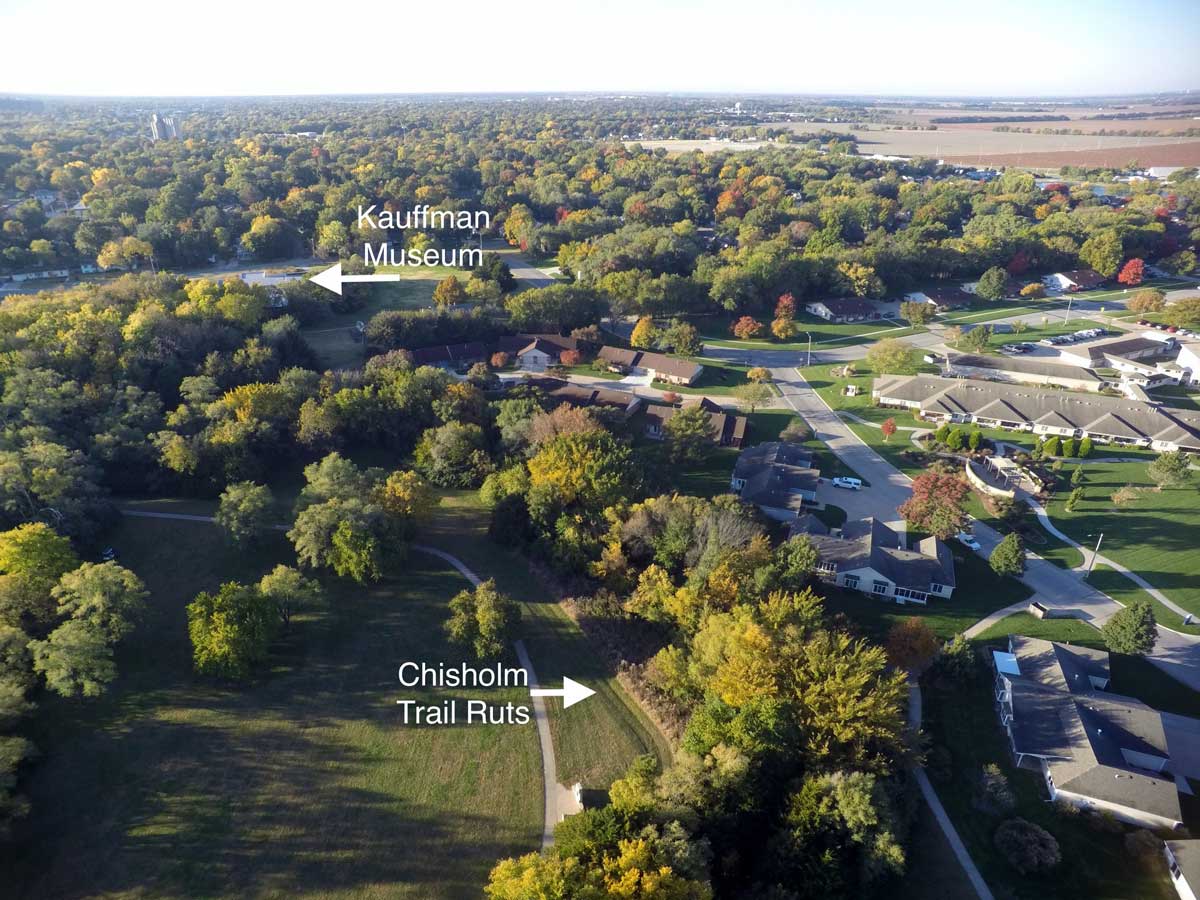 Traces of the Chisholm Trail
Around 200,000 head of cattle driven by some 5,000 cowboys moved through Harvey County in 1871—the busiest year on the Chisholm Trail.
North Newton's Chisholm Trail Park reveals a depression in the ground where wagons and cattle followed in single file while crossing Kidron Creek. Many traces of the Chisholm Trail have been erased by farming, stream management, and construction.
Trails to Highways
US Route 81, established in 1926, roughly follows the route of the Chisholm Trail.
US-81 was sometimes called "old Meridian Highway" because it runs close to the Sixth Principal Meridian. In the late 1950s the two-lane US-81 was integrated into Interstate 35W (now I-135) connecting Wichita to Salina. The Chisholm Trail connecting Newton to Abilene, Kansas, corresponds to state highway K-15.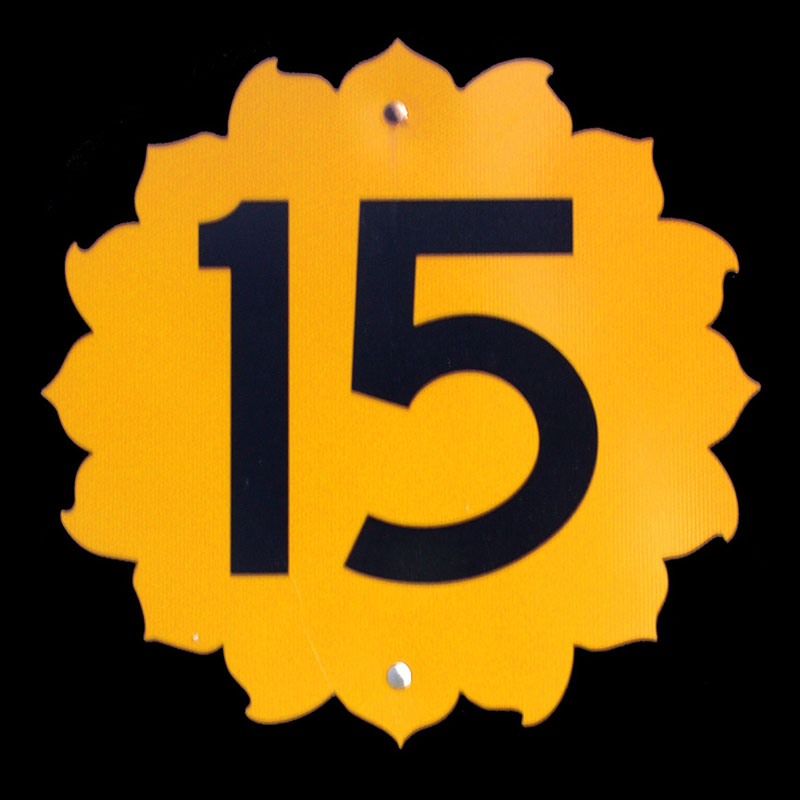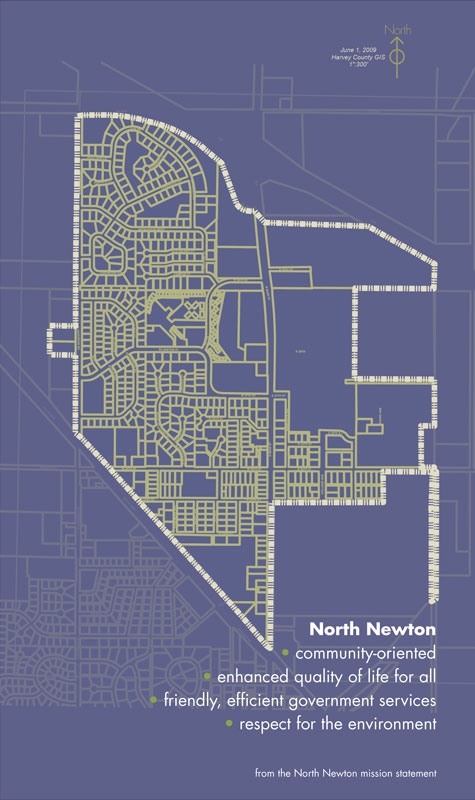 North Newton Becomes a City
The land north of the City of Newton remained open prairie until 1888 when Bethel College began construction of the Administration Building. The college intended to create a village named "Bethel" but another small Kansas municipality had claimed that name in 1887.
The twentieth century brought prosperity and the expansion of services, including a public water system and electric power in 1912. Seasonal flooding continued to be a problem for the campus and homeowners along Kidron Creek. The "New Deal" offered grants to establish sewers and flood control, but only to incorporated municipalities. In order to take advantage of these federally supported opportunities, the residents incorporated as the City of North Newton in 1938.
City of Trails
Sand Creek Trail, a National Recreation Trail, is a woodchip path owned and maintained by Bethel College in collaboration with the City of North Newton. In 2006 a Kansas Department of Transportation grant helped fund a paved hiker-biker trail. This "Trail of Two Cities" links North Newton to Newton following the Sand Creek Bike Path. North Newton received another KDOT grant in 2012 to install interpretive sites, "Stories along the trail," beside city paths. In 2020 the North Newton trail system was expanded along Kidron Creek with a paved trail circling the northern end of town.
Download map (PDF 171kb)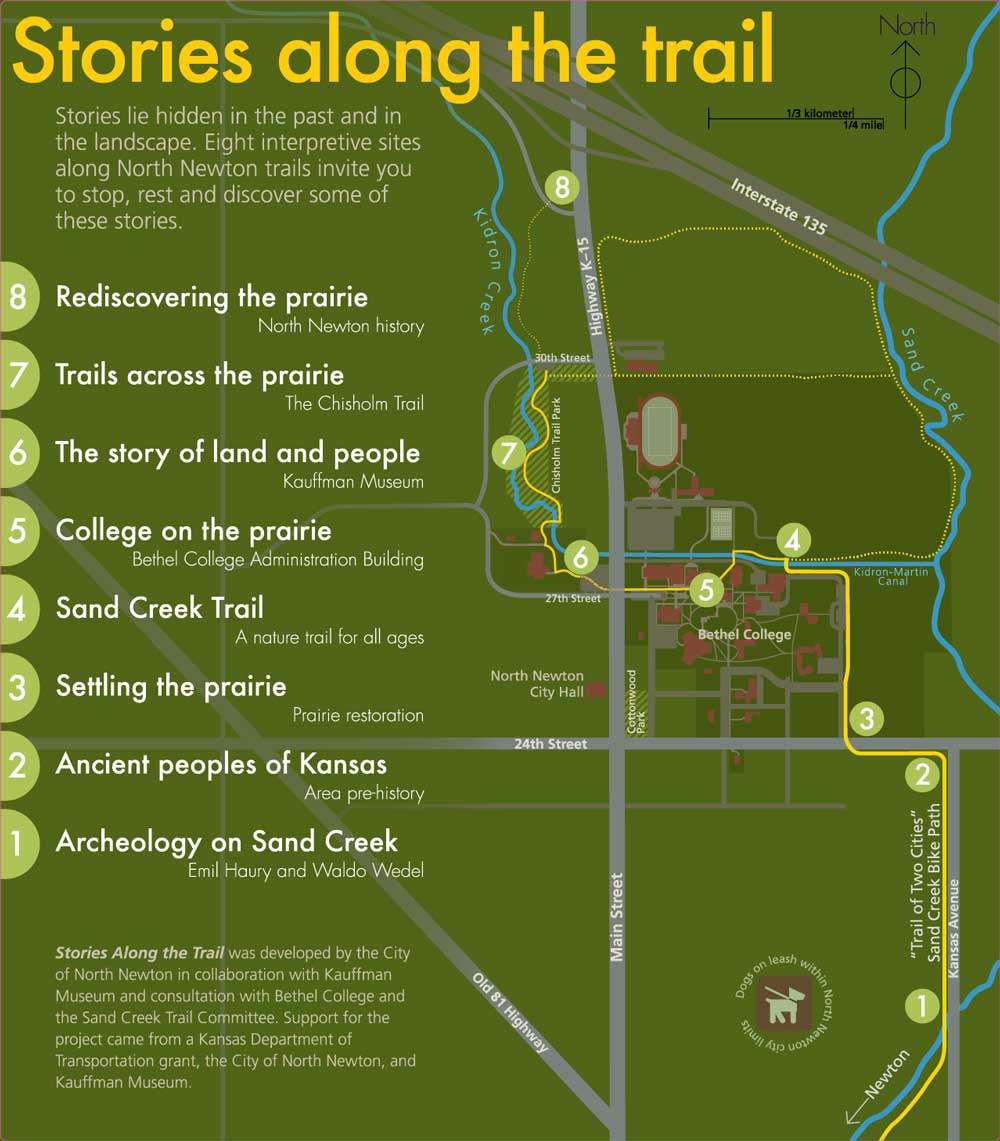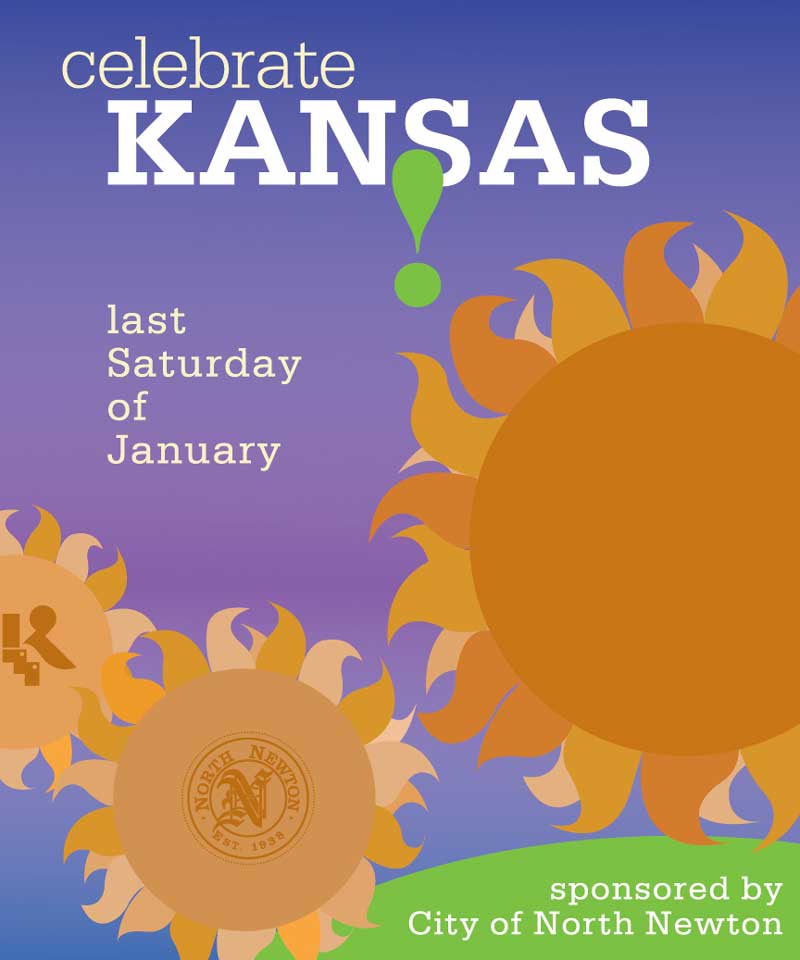 Celebrate Kansas Day! "Cultural Crossroads: Our Stories, Our Foods"
January 30 @ 11:00am - 4:00pm
Celebrate Kansas Day! at Kauffman Museum. Celebrate our state's birthday with this free Kansas Day event at Kauffman Museum! This year's theme is, "Cultural Crossroads: Our Stories, Our Foods" to celebrate our vibrant community of makers! Kansas Day activities will be in-person AND online this year.
Scroll down for a list of public programs.
Of Land and People: Our Community at the Crossroads of Change Events
*Public programs via Zoom
December 13, 2020, 3:00pm
Gene Chávez, "Flour Power/El Poder de la Harina"

December 26, 2020, 4:00pm
Erin Urich, Lawrence
Virtual Family Fitness Yoga

January 10, 2021, 3:00pm
Pauline Sharp and Florence Schloneger
"Telling Our Stories: The Kanza, The Homesteaders, and A New Friendship"

January 30, 2021
Jenny Masias, "The Immigrants Who Built Newton: One Spike at a Time"

January 30, 2021
Celebrate Kansas Day!
Indoor and outdoor activities related to "Of Land and People" exhibit

Food trucks/booths promoting ethnic and locally produced foods
Self-guided walking tour to eight "Stories Along the Trail" interpretive sites along North Newton trails
Virtual programs for home viewing
Watch the website for more details!
Thanks for experiencing this story from
Of Land and People: Our Community at the Crossroads of Change
The full exhibit is on display at
Kauffman Museum
300 East 27th Street
North Newton, Kansas 67117
All photos and content are property of Kauffman Museum. Please contact Kauffman Museum for more information.
Presented by: