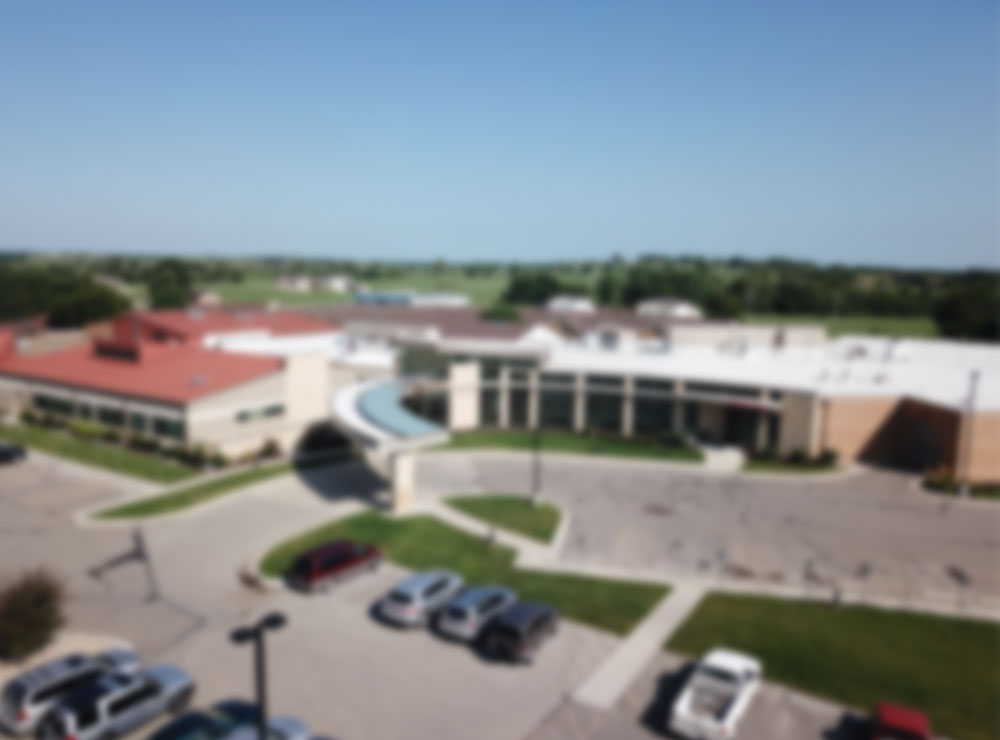 Exhibit Introduction
Onaga Area: Crossroads into the Future
What does the future hold? The "Onaga Area Crossroads into the Future" exhibit envisions the future of Onaga by examining four intersecting and integral elements of the community: commerce, agriculture, medical, and communication. We hope to spark conversations about our community's future.
Exhibit by Linda Roggenkamp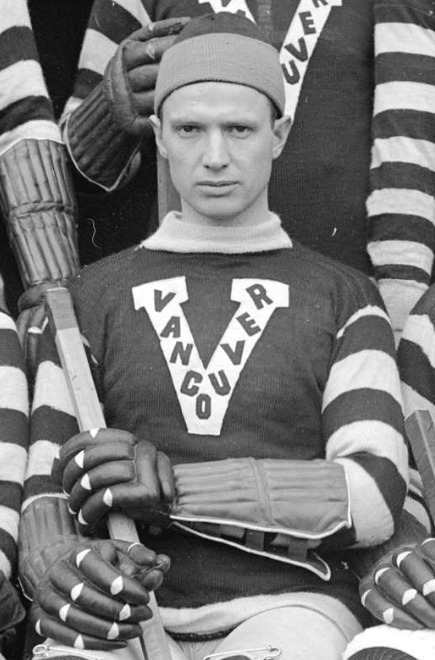 Remembering Our Past
Famous persons have come and gone to the Onaga area. Yet it is the rural life of farmers, ranchers, business owners, health providers, and others who have kept the fabric of the area towns vibrant.
Amos Landon built the first house in Onaga, starting work on it on September 19, 1877. He was proprietor of the Landon Hotel and owned a large livery and feed stable. He was also the police judge in 1881.
Silas Seth "Sox" Griffis was a two-time Stanley Cup winning hockey player. Born in Onaga in 1883, Griffis excelled at sports. After moving to Canada, he went on to play for the Ontario Rat Portage Thistles and then the Vancouver Millionaires. He was inducted into the Hockey Hall of Fame in 1950.
Team photo of the Akron Professionals in 1920

Image Courtesy of the Akron Pros.

Al Jolley was a professional football player and coach. He was born in Onaga in 1899 and was a member of the Wyandotte Nation. He played for the Cleveland Tigers, Akron Pros, Dayton Triangles, Oorang Indians, Buffalo Bisons, Brooklyn Dodgers and the Cleveland Indians. He coached the Bisons in their final season of the National Football League before becoming the head coach of the Cincinnati Reds in 1933.

Major Reed Chambers, AEF 94th Pursuit Squadron, France, 1918. Major Chambers was formerly a member of the Tennessee National Guard aviation department in 1914.

Wikipedia:Public Domain

Reed McKinley Chambers, a World War I ace aviator, broke the sound barrier in 1968, first private airmail contract with US.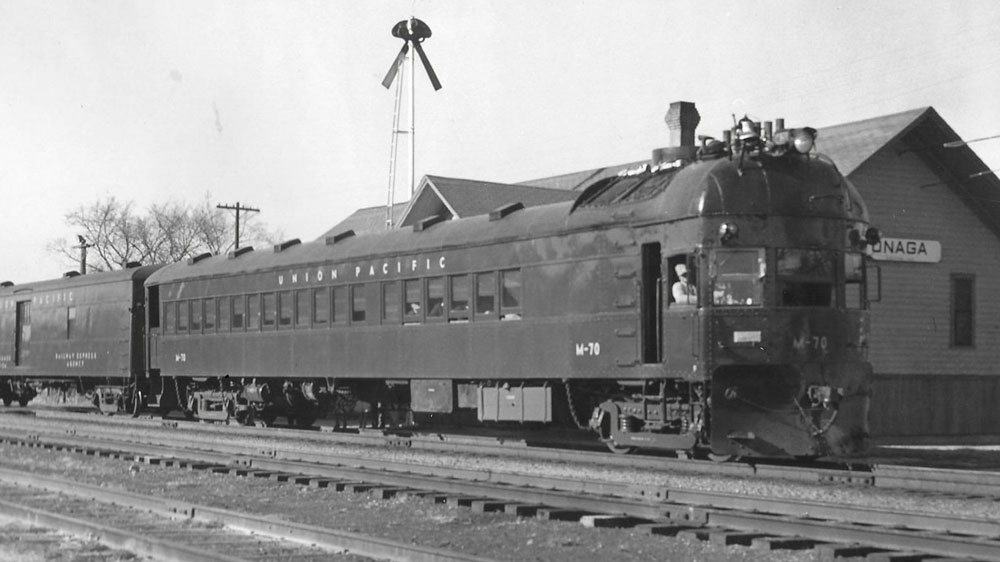 Humble Beginnings
The town owes its existence to the Kansas Central Railroad and its president at the time, who filed a plat for the town of Onaga on October 15, 1877. This brought many railroad workers and their families to the area and provided goods for the settlers.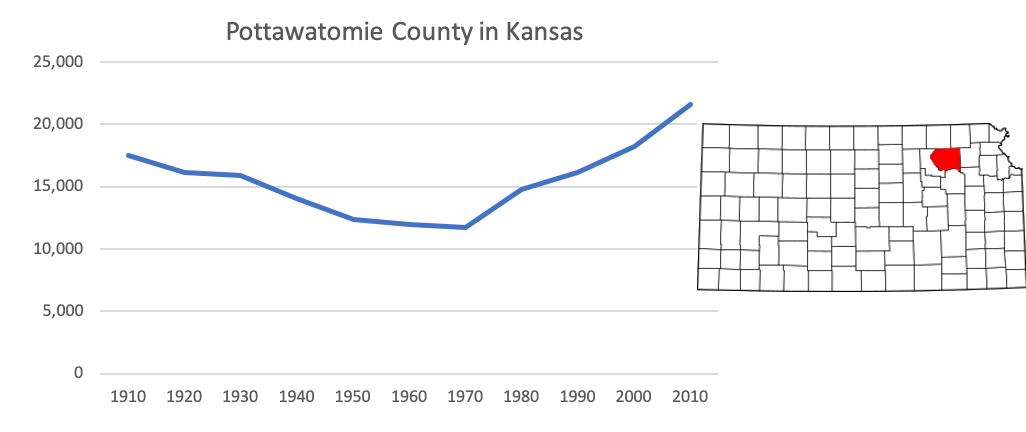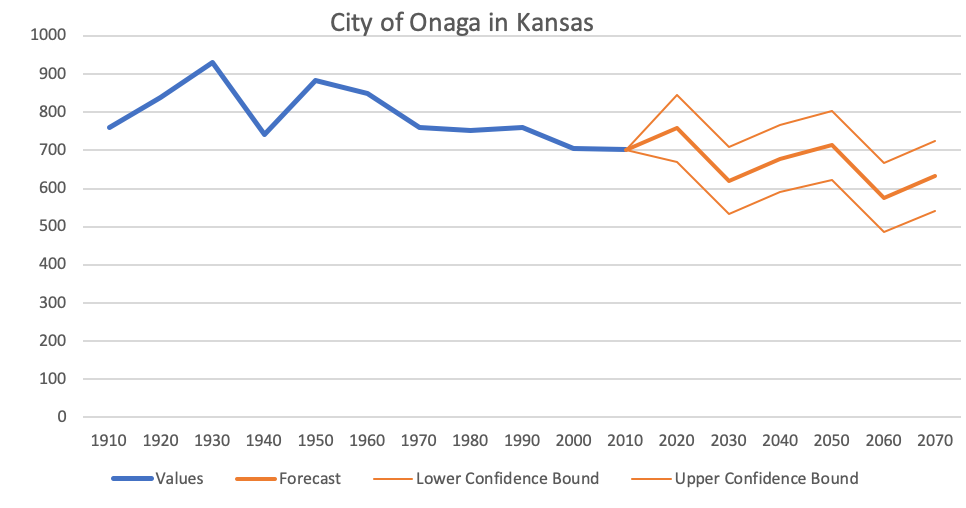 Looking toward the Future
The population for Pottawatomie County has been steadily growing; however, this growth has been in the southern tier of the County.
Onaga is located in the northern tier of the county which is more rural. This portion of the county shows a steady decline in population. As shown in the bottom graph, Onaga's population has not been below 700 in over 100 years. What actions by the citizens and community leaders will it take to reverse a downward trend into an upward population growth?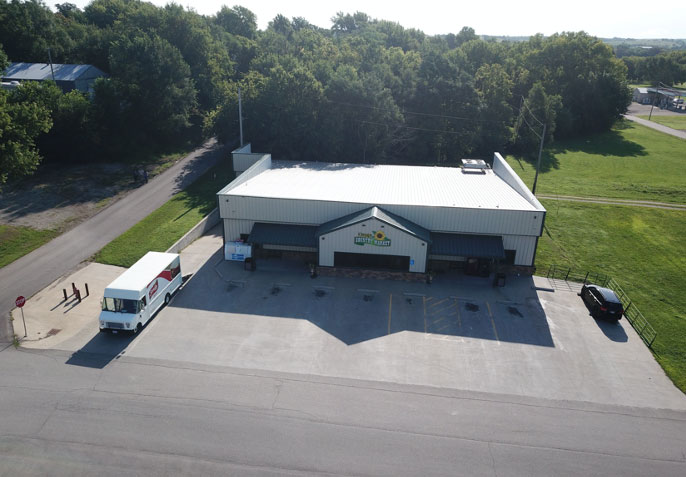 Growth and Opportunity
Grocery Store
In 2010, a fire unexpectedly destroyed the Onaga grocery store. During that that time, residents were forced to travel up to 50 miles to surrounding towns like Wamego, St. Marys, and Centralia for groceries and supplies. After being without a grocery store for a year, Pam Budenbender opened the Onaga Country Mart in 2011 just before Thanksgiving. The new Country Mart offers fresh produce and meat, a deli, dry goods and flowers.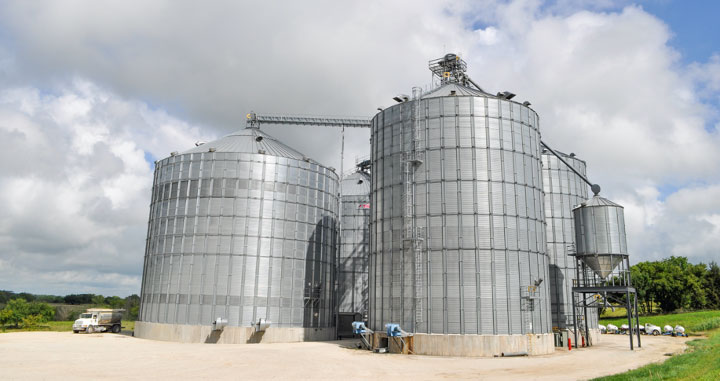 Farmer's Cooperative
In 2014, MKC merged with the Farmer's Cooperative in Onaga and Manhattan. This provided new services to our area farmers and ranchers.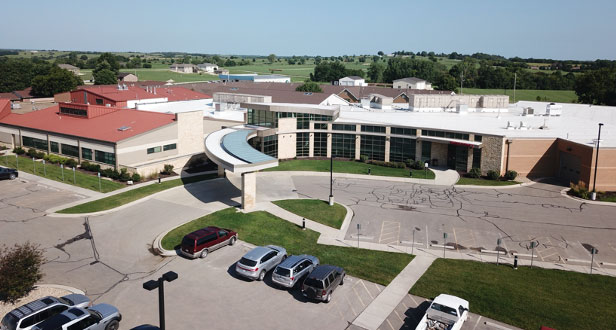 Remembering Our Past
When Dr. Charles Fleckenstein arrived in Onaga in 1937, he recognized the town's need for a true hospital rather than a "horse and buggy" doctor who paid house calls. He established Onaga's first hospital in a three-story Victorian house. Dr. Eugene Walsh joined Fleckenstein in 1947, and together they opened the Onaga Clinic in 1959. The leadership of influential doctors helped to cultivate a community that continues to value
and prioritize health care today even in the face of challenges and against national trends.
In a time when much of rural America is struggling to keep hospitals open and provide affordable health care to local citizens, Onaga has continually doubled down on its commitment to health care.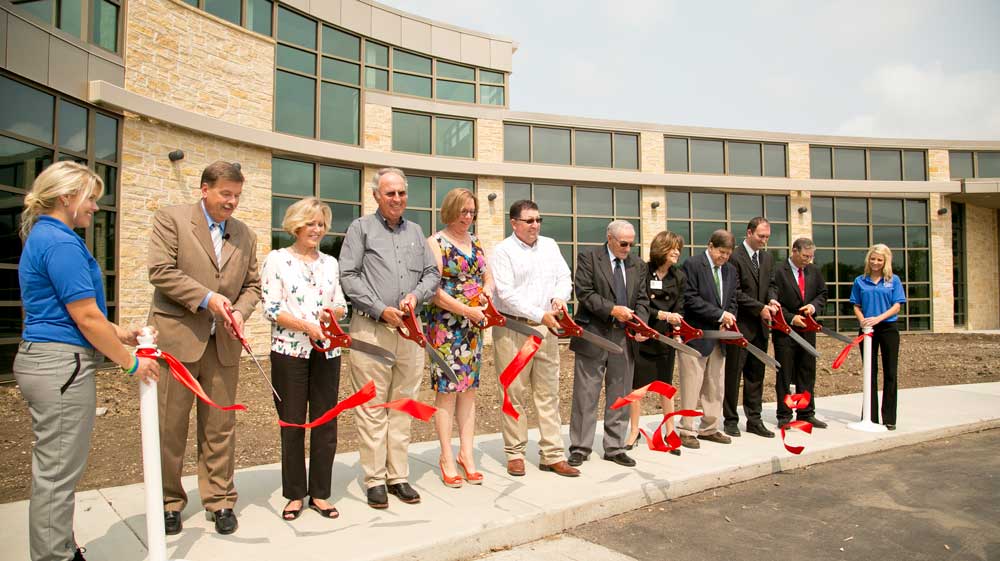 Voters in many Kansas counties might balk at the notion of increasing taxes, but when their hospital was threatened with closure in the 1950s, the citizens of Onaga were at a crossroads: they could save their money and lose their hospital, or they could approve a tax hike to keep their convenient hospital with its familiar, trustworthy doctors.
Reaffirming nearly a century of values, Onaga and the surrounding communities voted to create a tax-supported hospital district, and in 1955, 78 percent of voters in the new district voted yes on a bond issue to build a new, state-of-the-art hospital.
The region's commitment to health care has continued into the 21st century. In 2013, the hospital district again voted, with a margin of approval of 80 percent, to fund the construction of a new hospital facility. Known as Community HealthCare Systems, the hospital that began with a small facility in Onaga now serves 10,000 square miles at multiple locations and receives up to 50,000 outpatient visits each year. "We are survivors," explained Linda Roggenkamp, Crossroads Partner Site project director. "We adapt and change to provide a quality of life for those who live here now and in the future."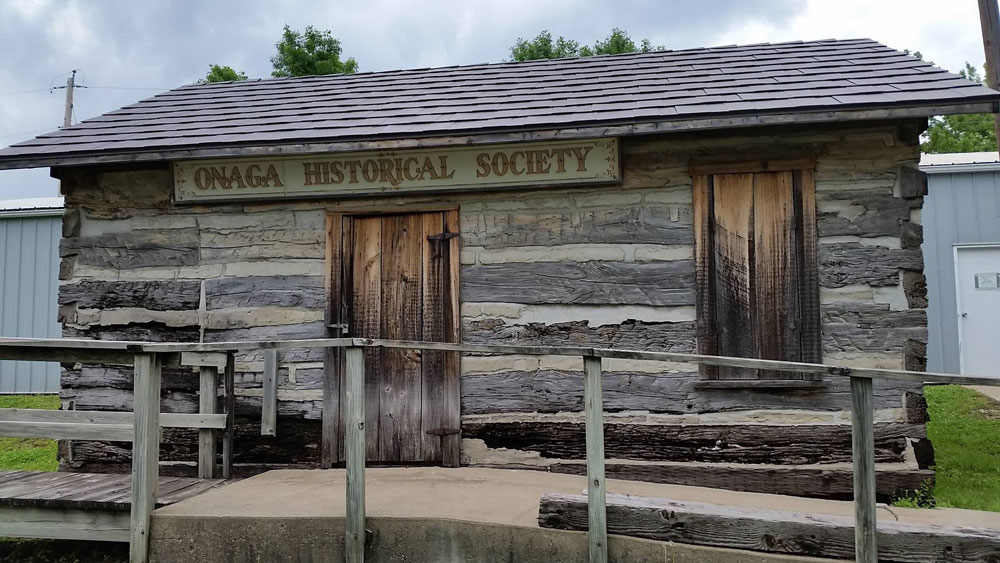 At a Crossroads
The Onaga area is at a Crossroads. Change is happening. What will the future hold for all of us? We hope that you will come visit us this year as we explore these and other questions.
Thanks for experiencing this story from
Onaga Area: Crossroads into the Future
The full exhibit is on display at
Onaga Historical Museum
310 East Second Street
Onaga, KS 66521
All photos and content are property of Onaga Historical Society. Please contact Onaga Historical Society for more information.
Presented by: