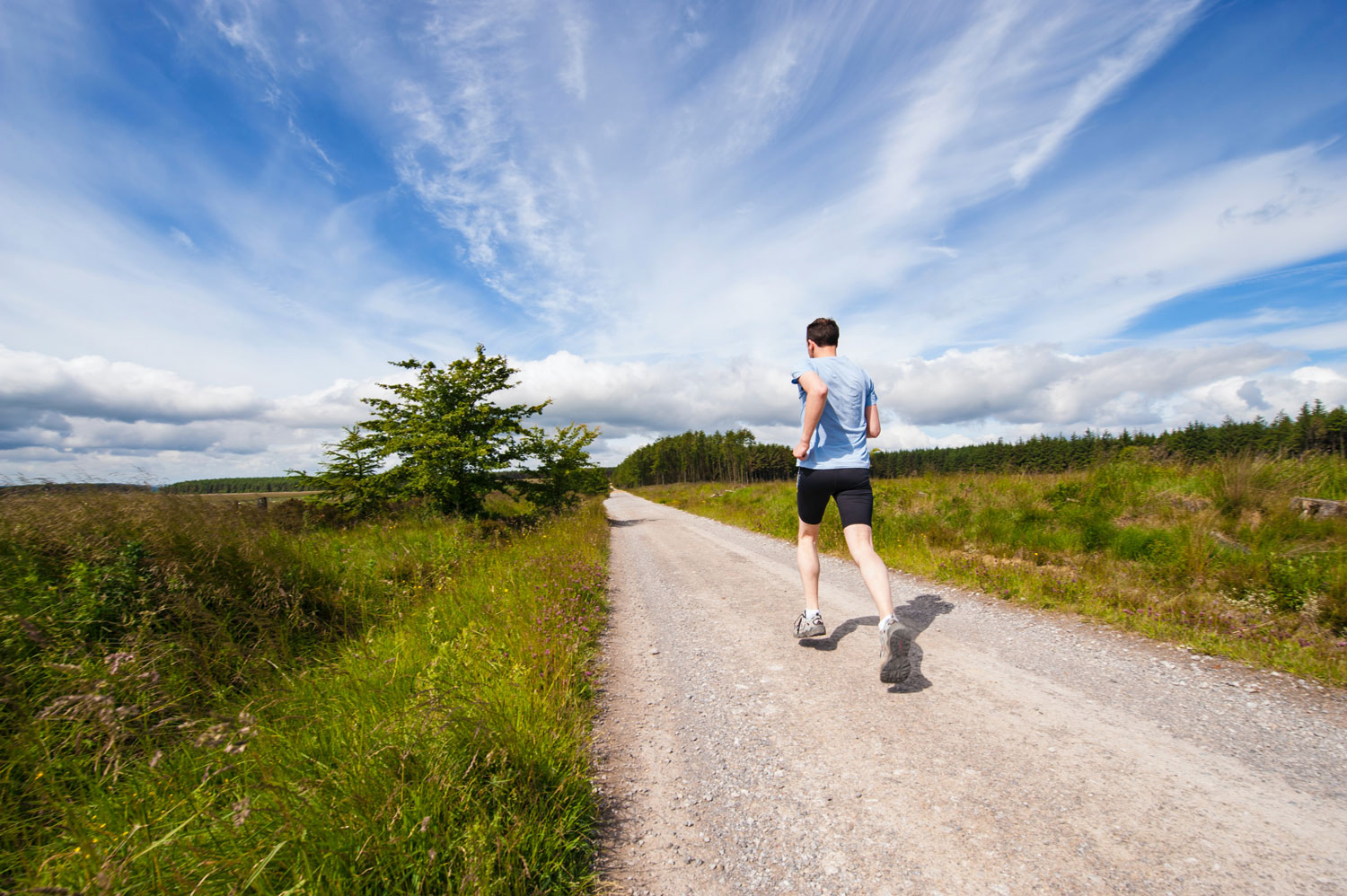 Exhibit Introduction
The Road to Healthy: Move, Eat, Relax
The Road to Healthy exhibit encourages daily activity, nutritious eating habits, and relaxation. Take the Change Challenges for some ideas on healthy lifestyle habits within your own community.
Exhibit by Humanities Kansas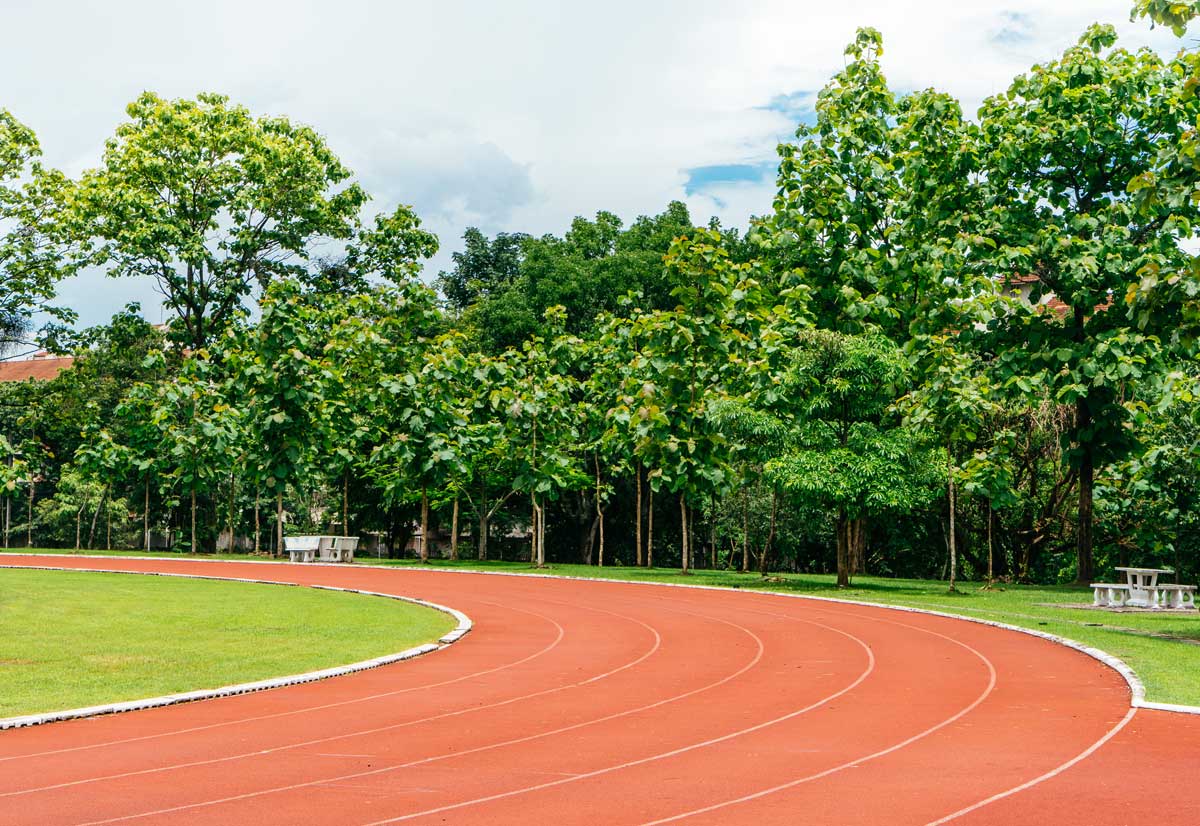 Move:

Take a Healthy Selfie

What's your favorite way to exercise?

Quick fact: The average high school track is 400 meters or four times around the track is about one mile.

Snap a photo of your activity, share your photo on Instagram, tag @humanitieskansas, and use the hashtag #crossroadsks.
Move:

Change Challenge #1

Let's get moving!

You have everything you need to meet the daily recommendation for 60 minutes of exercise right in your own hometown. Take the Change Challenge to move with one or all of the activities below.
Go for a nature walk

Walk on trails, in the park, or in your neighborhood and observe the birds and plants. Write a poem about what you see.

Take a history hike

Learn about the buildings and landmarks in your town and create a walking tour.

Go for a ride

Bike, skate, or scooter on trails or other safe paved areas. Be sure to wear your helmet!

Fun & Games

Play a contact-free game of Shadow Tag. If you are it, you tag the other players' shadows with your foot. All you need is a small group and a sunny day.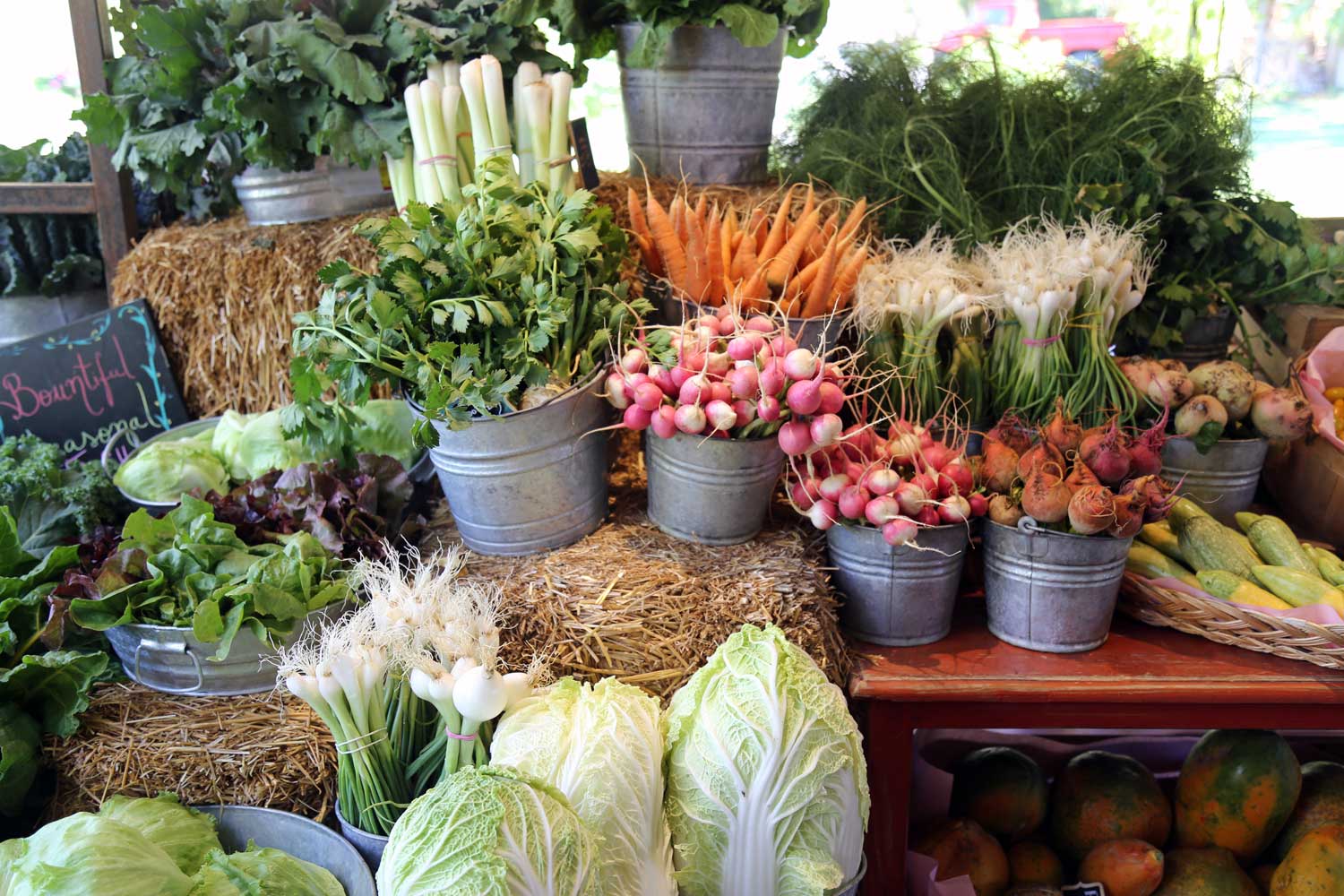 Eat:

Smile! It's a Healthy Selfie!

Shopping for fresh fruits and vegetables at the farmers market is a fun and delicious way to try local produce.

What is your favorite fruit or vegetable?

Snap a photo at the farmers market and tell us your answer. Share your photo on Instagram, tag @humanitieskansas, and use the hashtag #crossroadsks.
Eat:

Change Challenge #2

Eat More Fruits & Veggies

Eating a diet rich in fruits and vegetables is key to maintaining a healthy lifestyle. But, did you know that only one of out of ten adults eats the recommended amount of fruits and vegetables each day? That's 1 to 2 cups of fruit and 2 to 3 cups of vegetables.

Your Change Challenge is to find ways to add more fruits and vegetables to your daily routine. Here are some ideas!

See how many colors of the rainbow you can add to your plate with different fruits and vegetables. Hint: Salads are an easy way to do this.
Taste Test

Try new fruits and vegetables you've never had before.

Freeze!

Stock up on frozen fruit for smoothies and frozen vegetables for your meals.

Snack Switch

Swap out your after school snacks for veggies and dip or fruit and yogurt parfaits.

Grow your own

Start a garden and grow vegetables in your back yard or in pots on your patio.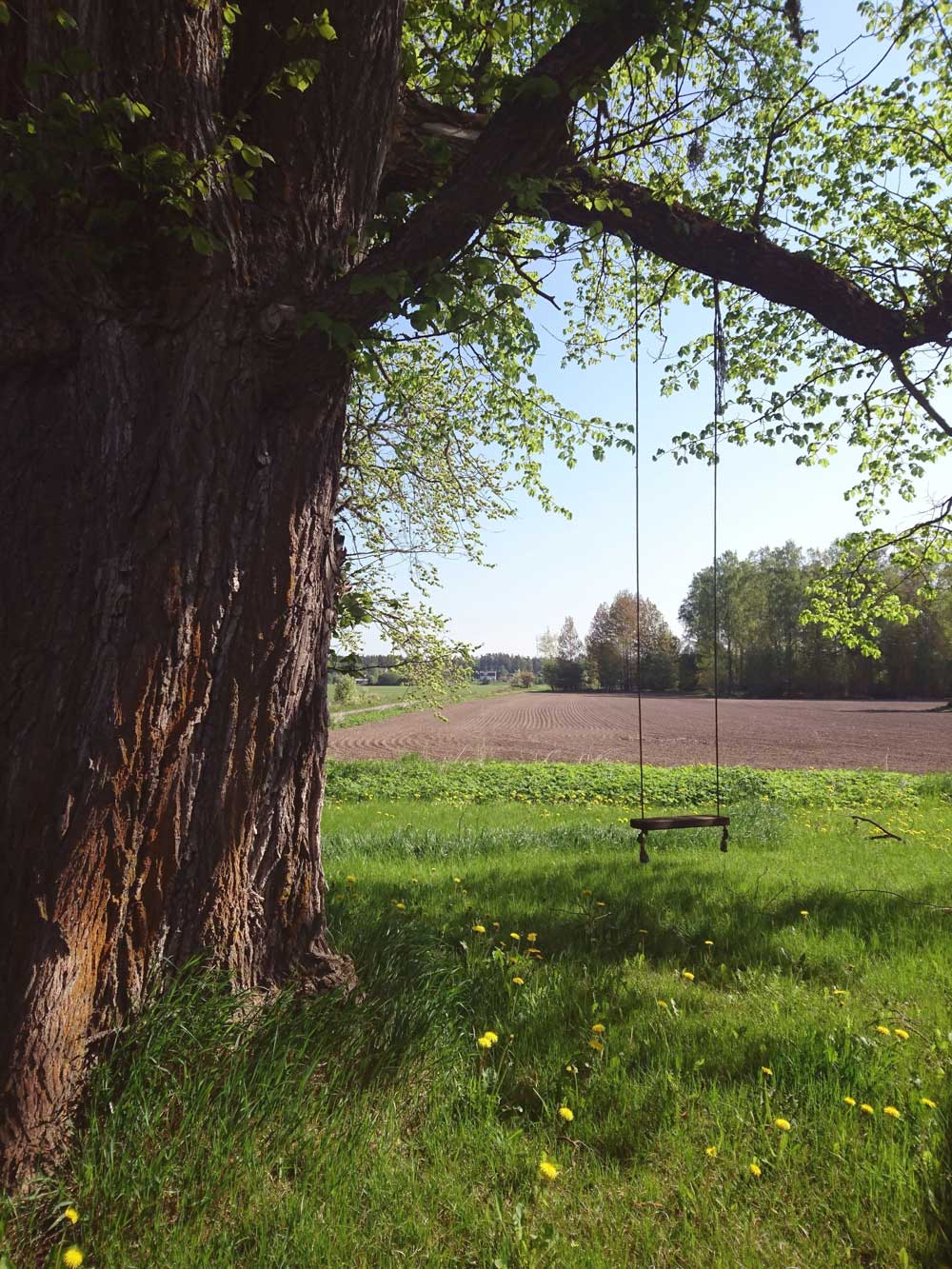 Relax:

Smile! It's a Healthy Selfie!

Sometimes we all need a break to feel calm and unwind.

How do you like to relax?

Snap a photo and tell us your answer. Share your photo on Instagram, tag @humanitieskansas, and use the hashtag #crossroadsks.
Relax:

Change Challenge #3

Find time to relax

We could all use a break. School, work, sports, and other activities keep us on the move and sometimes leave us feeling overwhelmed. One way to take time out is to meditate.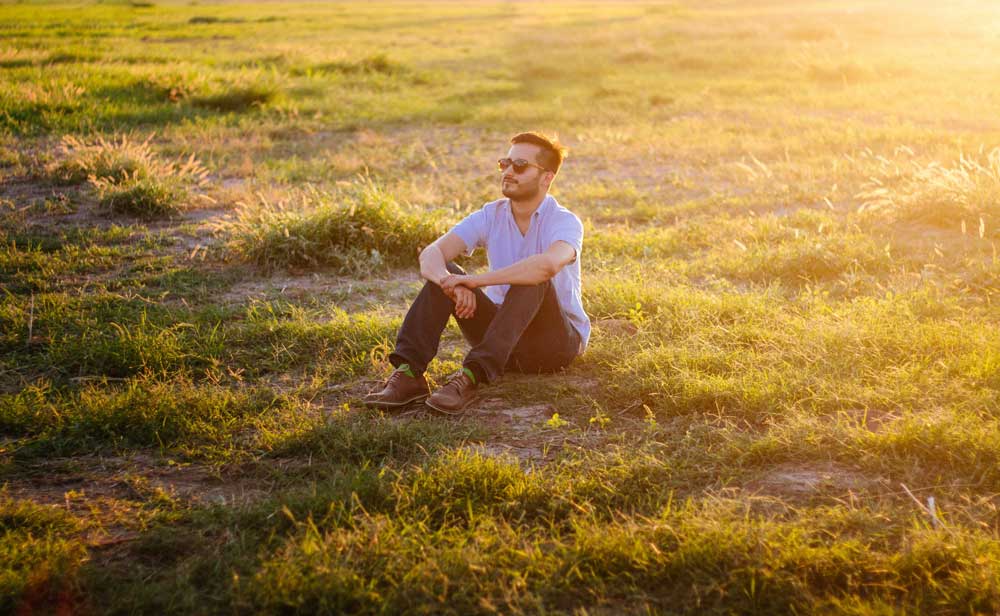 Finger Counting Breaths
Find a comfortable place to sit.
Make gentle fists with both of your hands.
Take a deep breath.
With each breath, unbend on of your fingers starting with the left thumb, then the left index finger, and so on.
You'll end up with two open palms on your lap.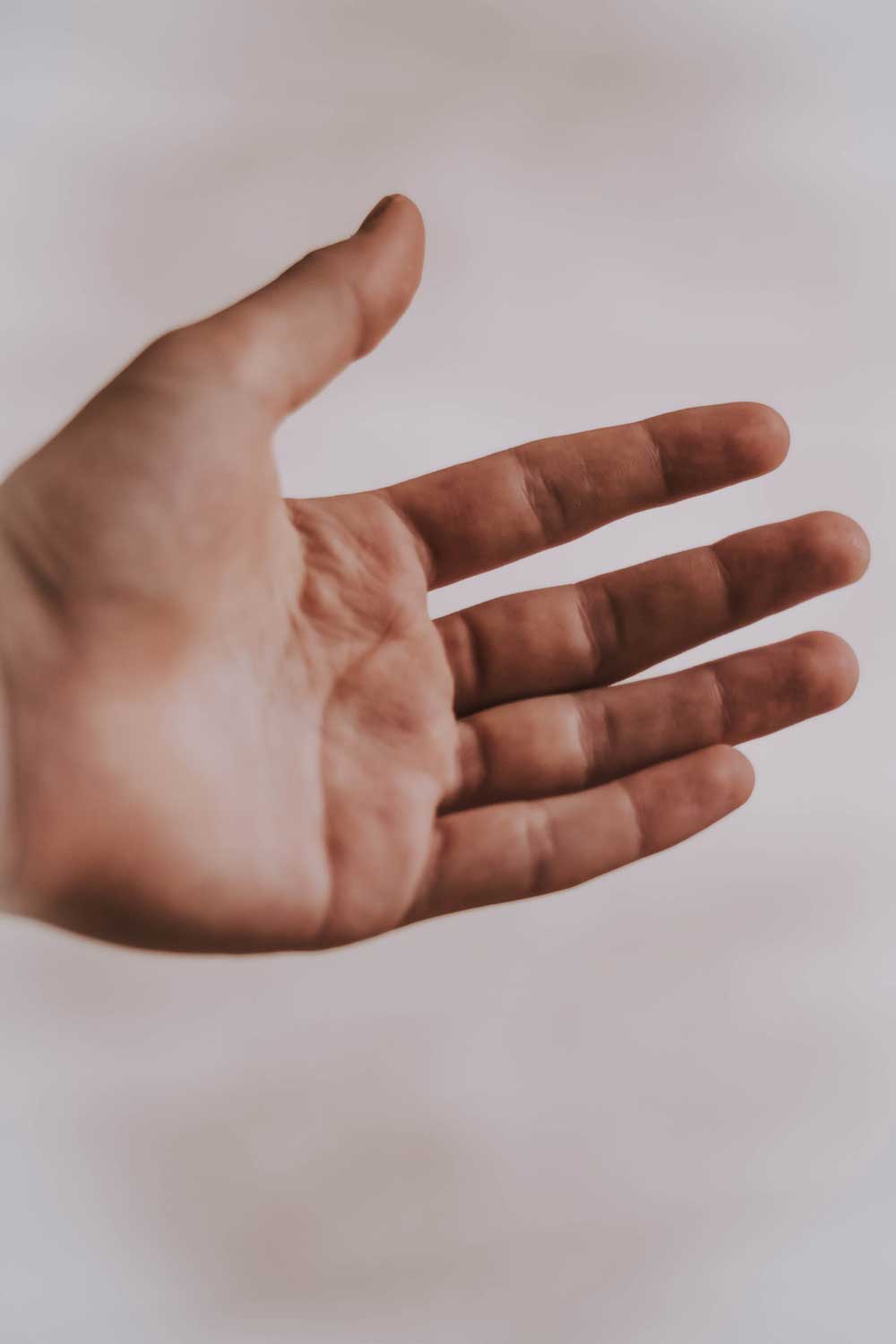 Let's Talk
Rural America is at a new crossroads. Change is constant. We've asked our partners to share their thoughts about their community's future by answering the following questions.
Spark a conversation: How would you answer these questions?
Responses
What has your community lost that most matters to you and why?
"Hospital/Clinic. Our county hub has 8,000ish people plus rural folks. We have two doctors and a hospital over an hour away. It's increasingly hard to get in to see our regular doctor and having to get emergency care is scary."
"Pride!"
"A sense of community and being able to walk around the square."
"Local stores. The loss of these has reduced community, lost revenue, and reduced the pride in these communities."
If you were mayor, what would you do?
"I would give all students kindergarten-12th grade the choice to go back to school full time."
"Bring back old traditions and bring the community together."
Describe your town in ten years. Who is here and why?
"Growing, caring, friendly, destination. Families, young families, alumni returning, happy people."
Responses
continued
If you were granted one wish, what change for good would you make in your town?
"Make the town more walking friendly. Small geographically. More connected—less automotive transport and road focused."
"Quality internet access. The internet is crucial to education, medicine, and commerce—it makes access to the rest of the world so much better while preserving the ability to live in rural areas." - Diana, Ottawa, KS
"For more businesses to be back on the square. More mom and pop shops." – Teresa, age 54, Iola
If you were granted one wish, what change for good would you make in your town?
"1. Miss our museum and the cool things in it. 2. My school. 3. The swimming pool." – Cieson, age 7
"The friendly people, wide open spaces, and being close to family."
"I live in the country. I lived very briefly in New York City and I will never go back. I would miss the view from my house. I decided in 9th grade to by that view. I would miss the sounds of the country. I would miss a sky unmarred by buildings." – Oskaloosa, KS
Thanks for experiencing this story from
The Road to Healthy
Visit Website
All photos and content are property of Humanities Kansas. Please contact Humanities Kansas for more information.
Presented by: