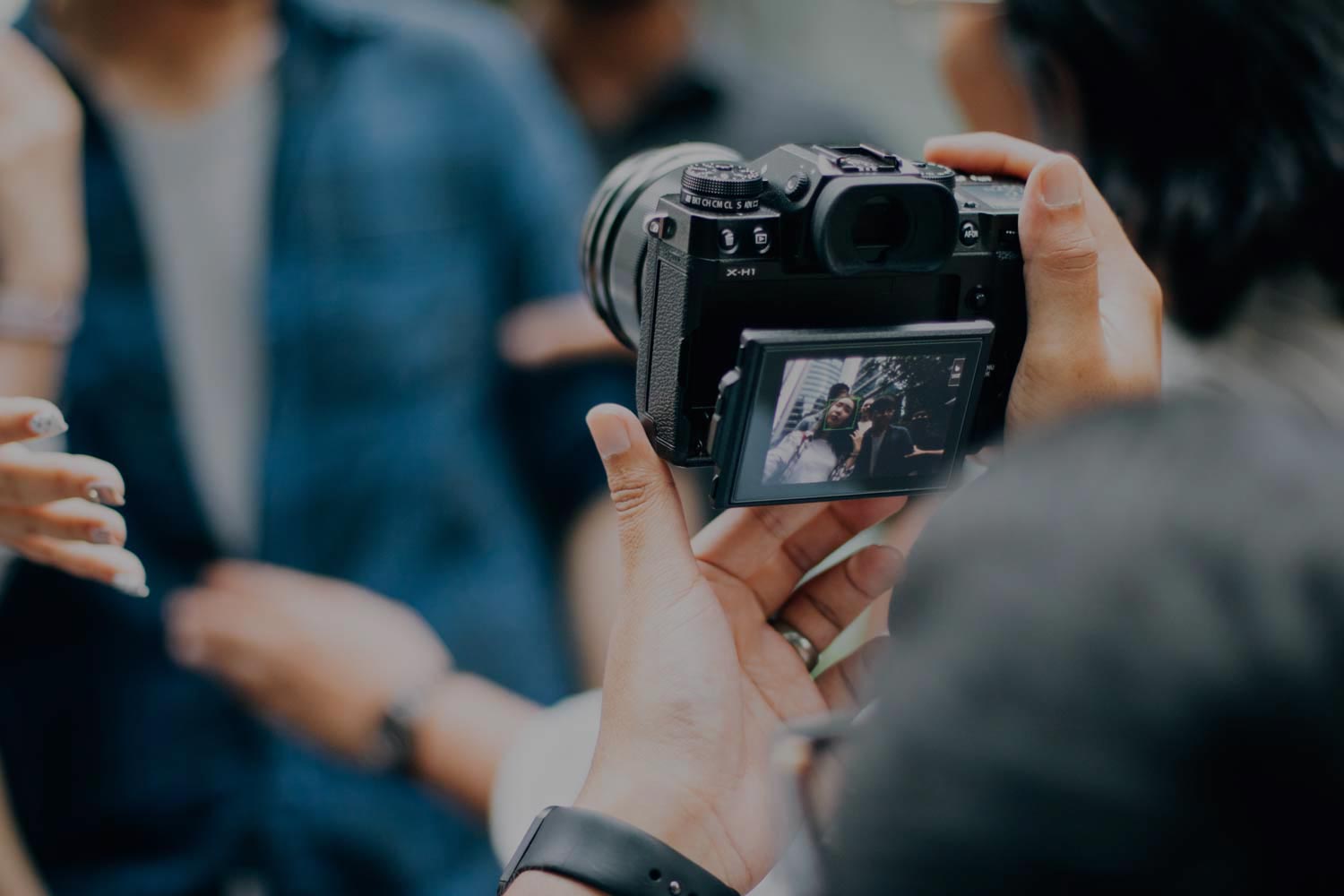 Exhibit Introduction
Connected at the Crossroads
Connected at the Crossroads is an exhibit built from the people of Satanta, Kansas. Learn more about our community by reading our stories.
Exhibit by Bethany Wood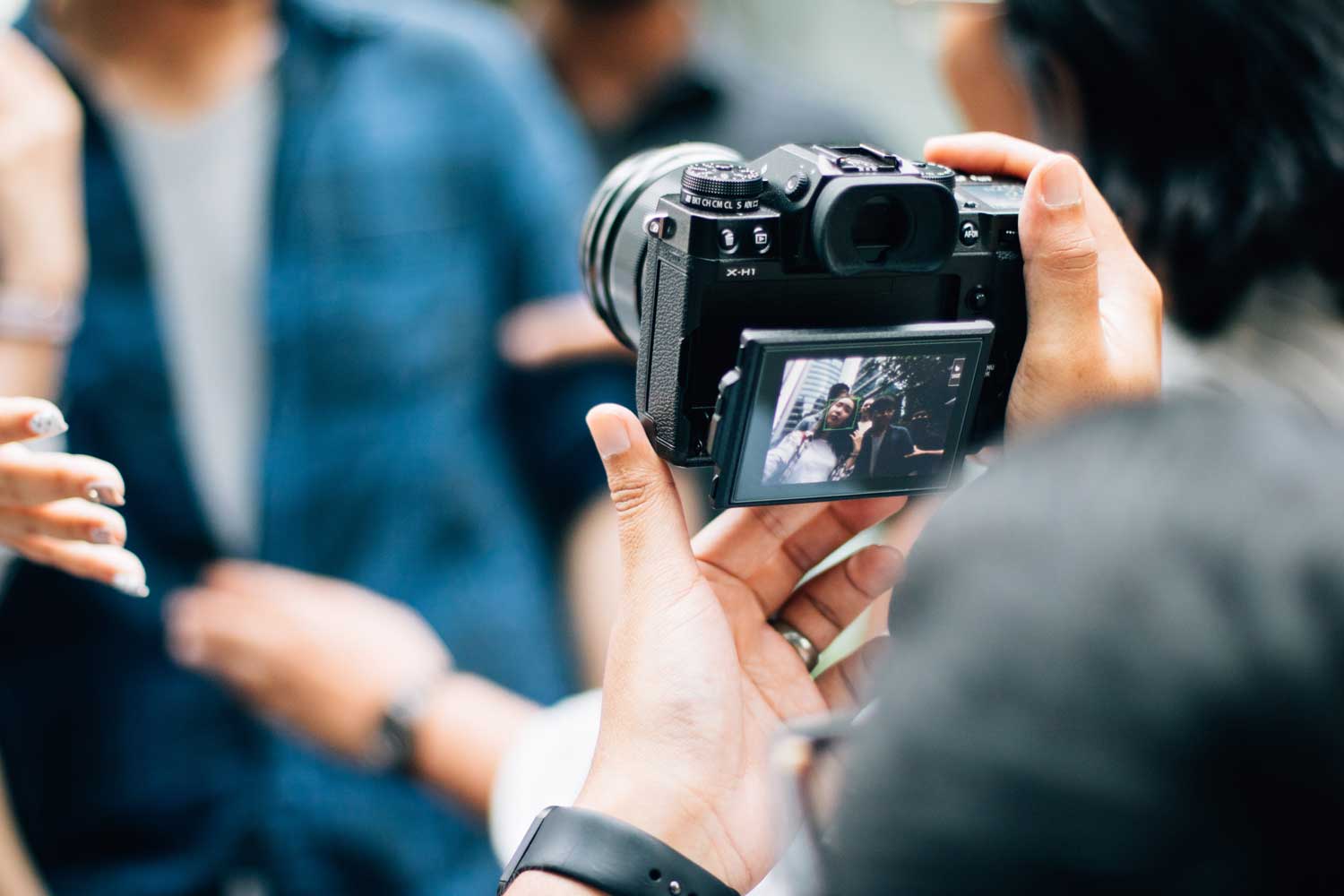 Front Porch Project
After seeing a photographer on national news take front porch pictures of families to document this time living through a pandemic, Bethany Wood offered the service to local families in Satanta. It was a well received distraction. Bethany used it as a way to connect with families from a safe distance. "It was good for my soul!" Bethany was happy to see others and have a sense of purpose during a crazy time. She asked for help from local Satanta residents and fellow photographer Diana Nieto. Together, they took photos of 90 families. Bethany's daughters also spent many hours traveling and helping to photograph families. It was such an uplifting project that will be a great reminder of this time in the history of our town!
George & Jean Ann Troutt
Our town is made up of different cultures and ages that add wisdom and uniqueness to our Tribe. George and Jean Ann Troutt's front porch story began when they moved to Satanta in 1976. George and Jean Ann taught for many years. Jean Ann taught home economics in a neighboring community for 23 years. George taught history at Satanta High for 32 years. He also served on the USD 507 School Board for 13 years. They are heavily involved in the community and are active members of Satanta United Methodist Church.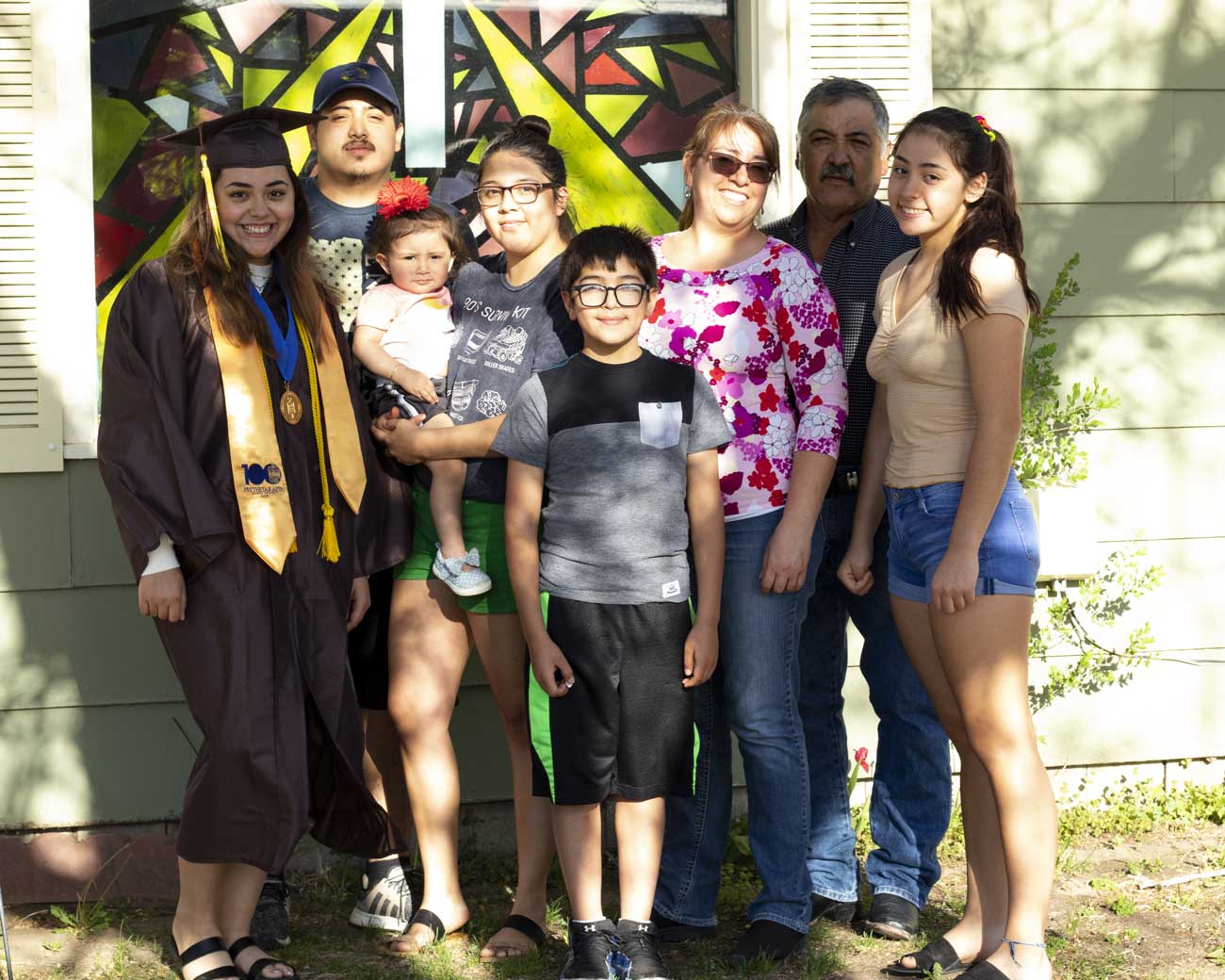 Najera Family
The Najera Family poses for their front porch picture. Their story in Satanta began when they moved here from Chihuahua, Mexico in 1995. They have four children; Adolfo (Donna Adams and daughter Genoveva), Clarissa who just graduated from Garden City Community College and will attend Fort Hays State University in the fall, Alba, and Edgar. Cipriano works for Skyland Grain in Ryus (a small town just outside of Satanta), and Teresa is the USD 507 Food Service Director. When I told Teresa I was glad they chose to live in Satanta, she stated, "I'm so blessed to live with friendly people!" The Najera Family makes our community a better place!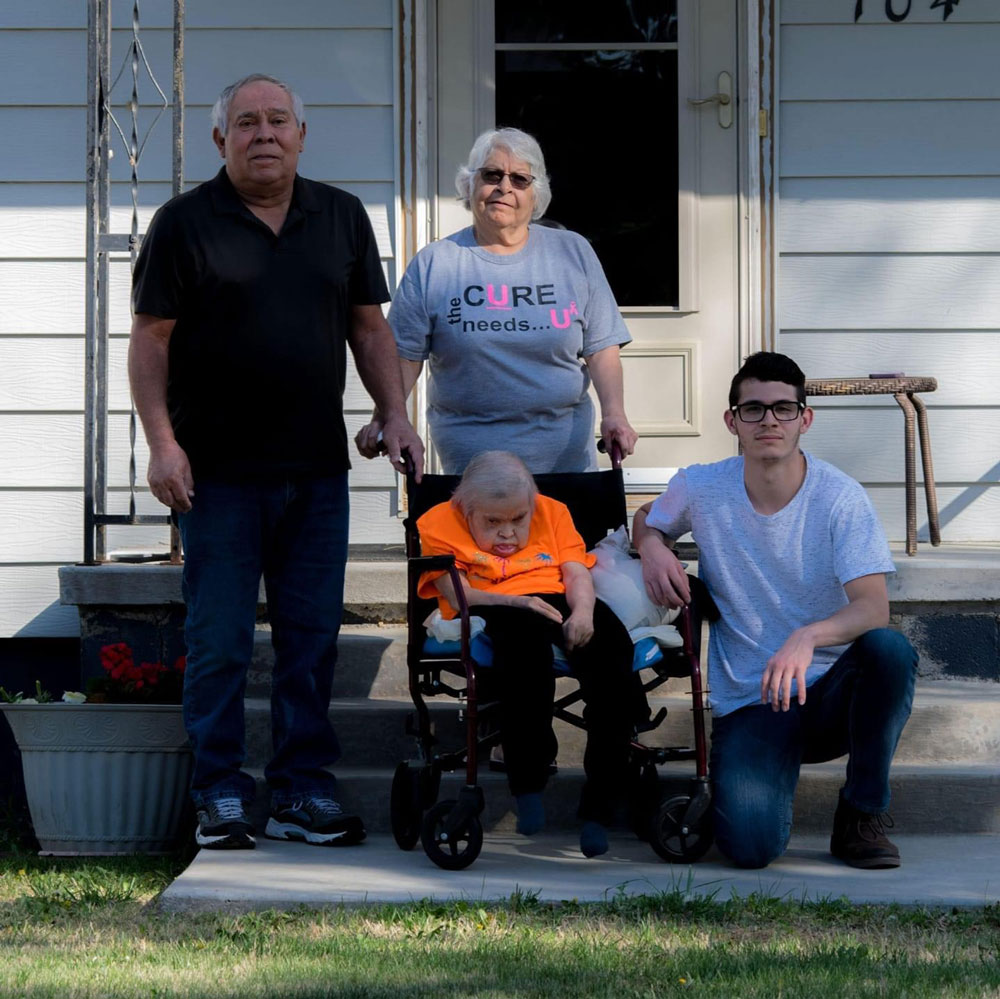 Maturey Family
JR and Connie Maturey's story begins in Satanta on November 29, 1969. Encarnecion (JR) Maturey has worked at Southern Star for 38 years and Connie has worked at the Satanta District Hospital for 23 years. They have 5 children. Jennifer, Christopher, Anna Marie, Robert, and Lisa. Pictured are JR and Connie Maturey with grandson Kolten Maturey and Connie's sister Mary Hernandez.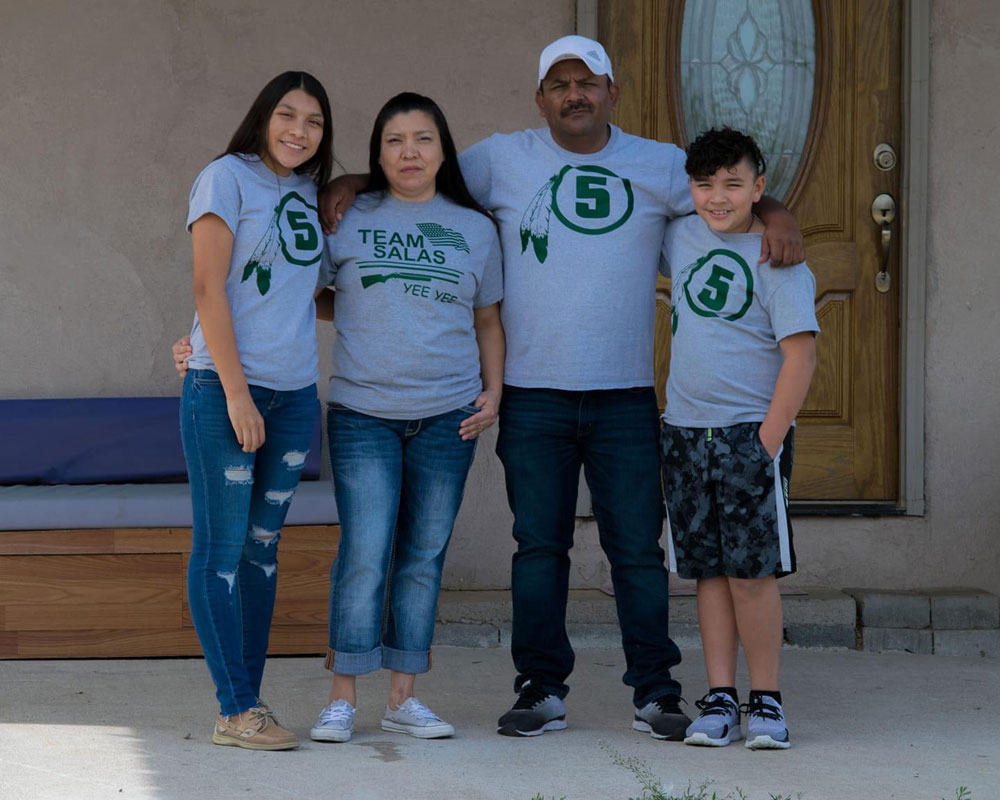 Salas Family
The Salas family's story begins in Satanta. Sofia Salas says "My family started here in Satanta. My husband and I met here. My three children were born in a neighboring city. Their names are Brandon, Miranda and Agus. My husband Agustín works at Deseret Cattle and I at the hospital. I am proud to be part of this community, because we are united in difficult times and we can support each other if we need each other."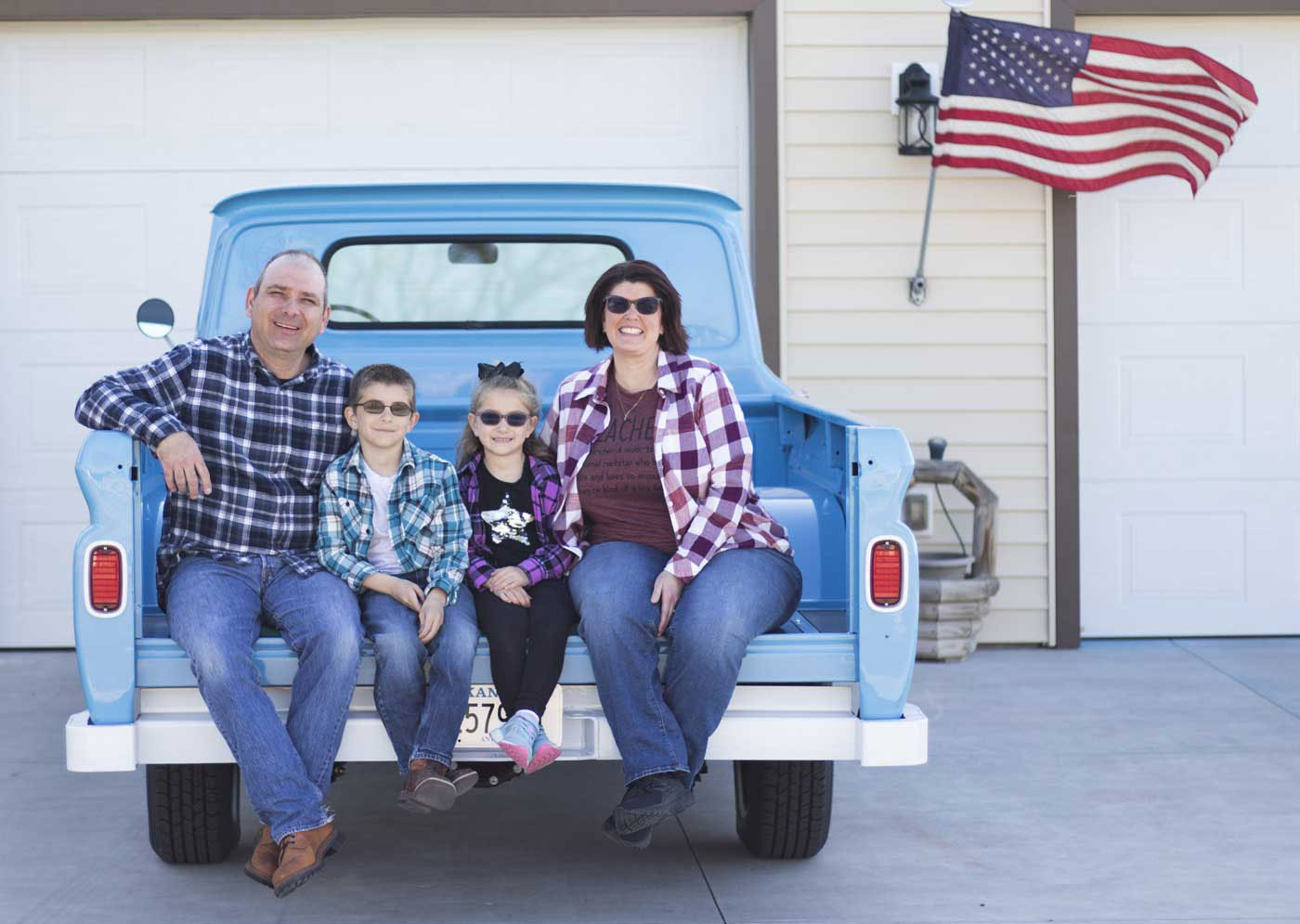 The Kraemer Family
Our Front Porch story started on February 26, 2010, when Marcus and I were set up on a blind date by family friends. I wouldn't say that it was love at first sight for us, but as we got to know each other over the next few months, we could both tell that love was there. When Marcus came back to the USA from Germany during the summer, we both knew that we wanted to take the next step in our relationship with marriage as the end goal. With that being said, we started the immigration process for Marcus to come over on a Fiancé Visa.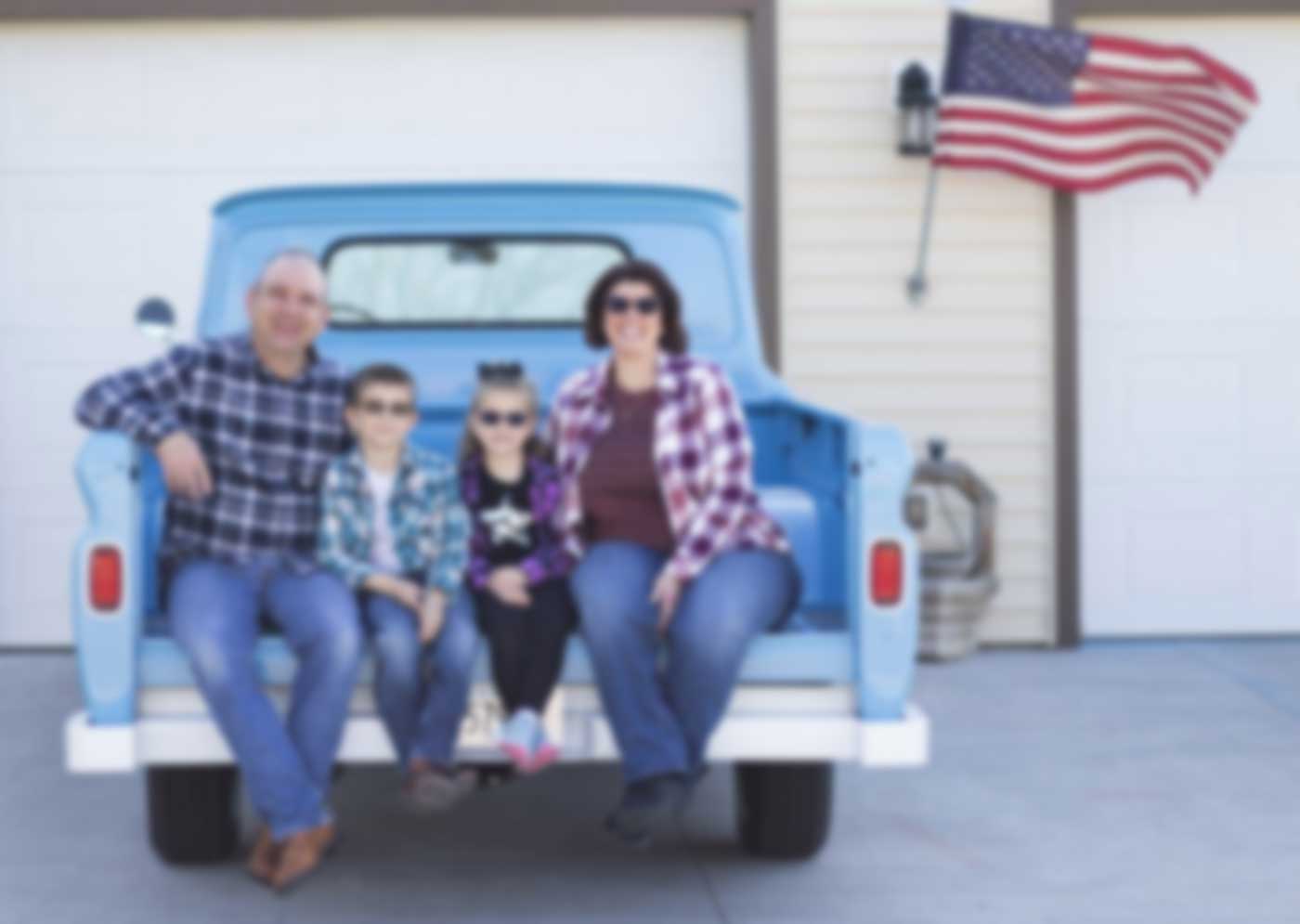 The Kraemer Family
continued
Paperwork was collected, filled out and sent in and the waiting and praying began. Once the paperwork was filed and Marcus left, he couldn't return to the USA until his Visa was granted in both the USA and Germany. My family and I were able to spend that Christmas over in Germany to meet his family and make the final preparations for the wedding. He obtained approval for his Visa to travel to the USA for our wedding. He arrived in the USA on February 14 th and our wedding was on February 26, 2011, one year to date after our first date.
Marcus has made Satanta his home. He works on our family farm but has a hobby of restoring old Chevy pickups. He attends the Pleasant Prairie Church of God where he is serving on the Board of Trustees. He also has been a board member of the Satanta Chamber of Commerce and has been involved in many community activities. He is also a piano tuner and tunes many pianos in homes, churches and schools in Satanta and the surrounding area. Sidra grew up in the Satanta community and teaches at the same school she attended growing up, Satanta Grade School. She enjoys giving piano lessons during the school year. She is also very involved with church and community activities. Marcus and Sidra have two children, Makennan (7) and Maleah (5), who are the joy of their lives. "I love living in Satanta because small town America is the backbone of this great nation!" says Marcus.
Thanks for experiencing this story from
Connected at the Crossroads
The full exhibit is on display at
Dudley Township Library
1105 Sequoyah St
Satanta, KS 67870
All photos and content are property of Bethany Wood and the Satanta Area Arts Council. Please contact Dudley Township Library for more information.
Presented by: