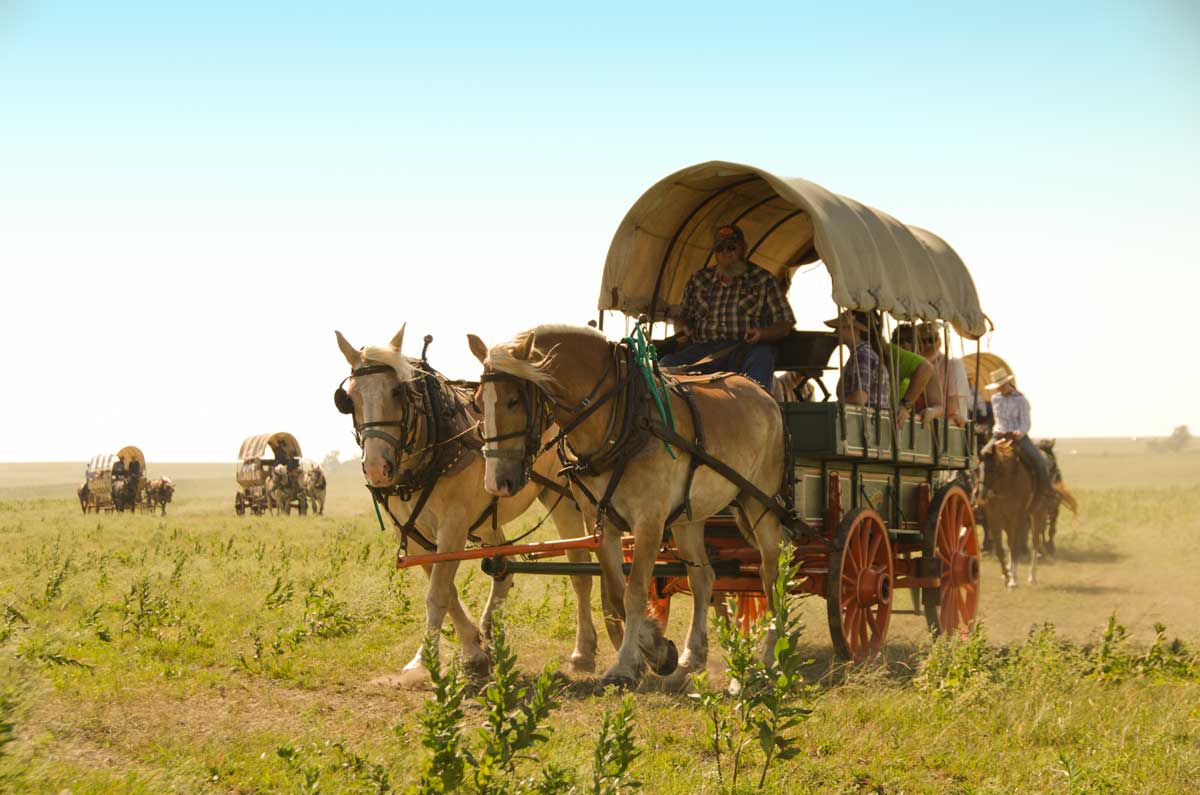 Exhibit Introduction
Challenging Crossroads in Trego County
The early settlers of Trego County faced many different hardships along the way as they established their homesteads. It was not an easy way of life to come out to western Kansas and build a home and a livelihood. Even the early travelers through the area on the Butterfield Overland Despatch encountered difficult conditions. The local newspapers shared many of the stories of the early homesteaders and the tragedies that they had to overcome. This exhibit focuses on one decade where three tragedies tested the strength of the county residents.
Exhibit by

the Trego County Historical Society & Museum
In the 1860s, a faster route was needed to move freight and mail between Kansas and Colorado. Learn about the history of the Smoky Hill Trail and Butterfield Overland Despatch.
A stone trail marker

Courtesy of Kansas Tourism

Looking North on Franklin St

Courtesy of the Trego County Historical Society

The Trego County Historical Society & Museum

Courtesy of Kansas Tourism
In the 1950s, Trego County was rapidly growing. But with progress comes challenges. Explore pivotal moments of change the residents of Trego county encountered.
Thanks for experiencing this story from
Challenging Crossroads in Trego County
The full exhibit is on display at
Trego County Museum
128 N 13th St
WaKeeney, KS 67672
All photos and content are property of the Trego County Museum or Kansas Tourism. Please contact the Trego County Museum for more information.
Presented by:
The Trego CountyHistorical Society & Museum